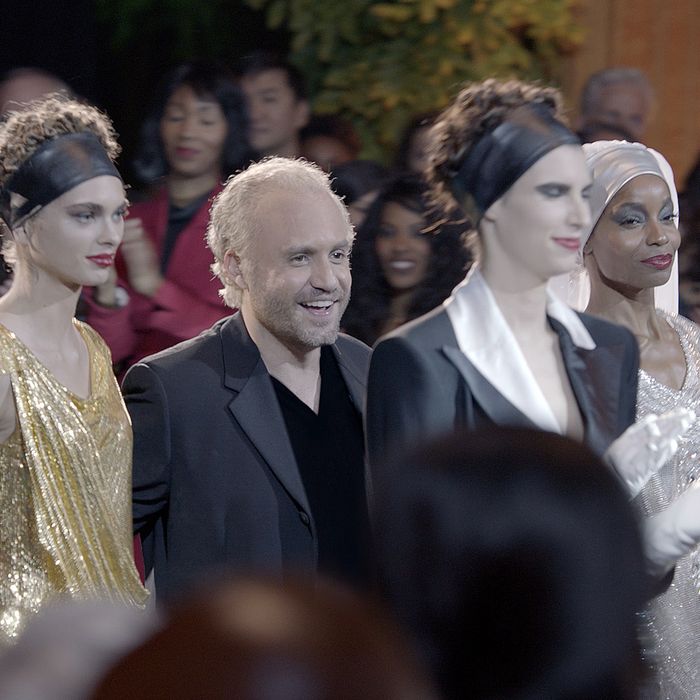 Photo: Copyright 2018, FX Networks. All rights reserved.
There was a lot of fashion to soak up in episode two of The Assassination of Gianni Versace: American Crime Story, which aired Wednesday night on FX. In addition to seeing Andrew Cunanan (Darren Criss) in a custom-made, teeny-tiny hot-pink Speedo, the costume department re-created eight nearly identical looks from Gianni Versace's final runway show before his death, since Versace wouldn't lend any vintage pieces for the filming.
Below, costume designer Lou Eyrich breaks down all the standout scenes.
THAT Hot-Pink Speedo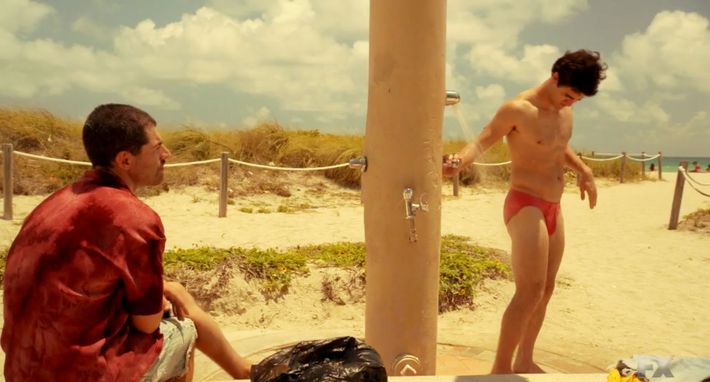 The world first got a glimpse of Andrew Cunanan's hot-pink Speedo bathing suit when actor Darren Criss shared a racy photo of it it on his personal Instagram account. But here it is in action. "We custom-made those," said Eyrich. "Ryan [Murphy] wanted hot-pink Speedos. He's very specific."
Versace's Last Runway Show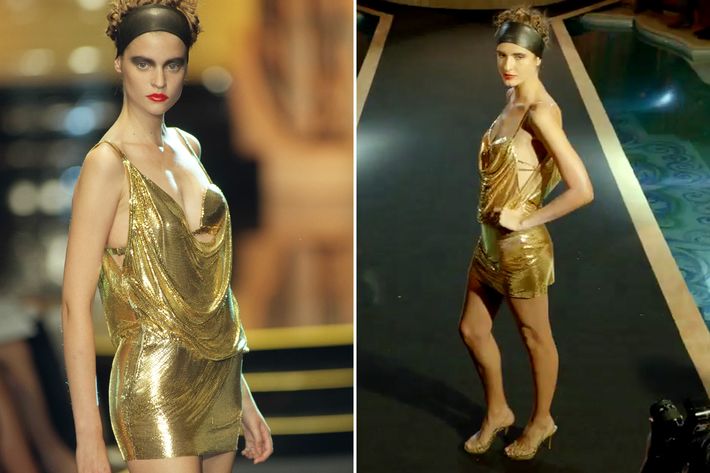 The costume department's team of tailors re-created eight looks from Atelier Versace's fall 1997 show, which was Gianni's last. In the episode, Gianni and Donatella get in an argument about casting models. Donatella, who is worried about the brand keeping up with names like Alexander McQueen and John Galliano, wants stick-thin girls in all-black. Meanwhile, Gianni wants to continue using his favorite supermodels like Naomi Campbell, dressing them in his now-signature color and shine.
"I want my models to look like they enjoy life," says Gianni. "Like they eat, at least! Like they laugh; like they dance; like they make love. What do those girls enjoy?"
"Front covers?" Donatella retorts.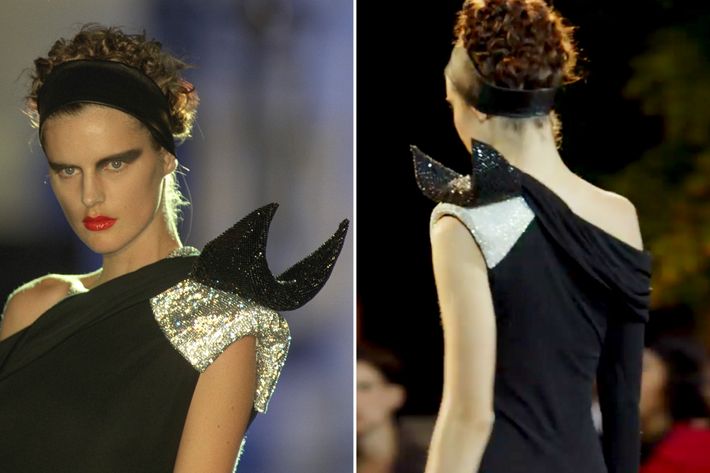 "The script specified a distinction," explained Eyrich, so they showed five looks of Donatella's liking, and three of Gianni's. Naomi Campbell closed the show as a shimmering bride in a scandalously short silver dress.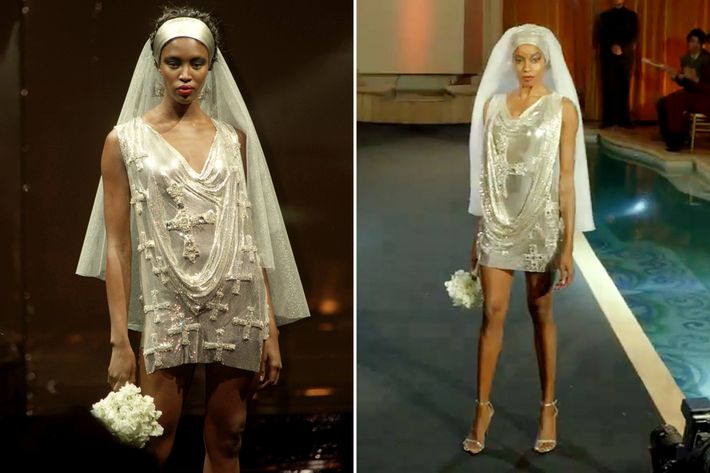 This woman is "not a virgin bride" but a "Versace bride," says Gianni. "She will be a woman who's loved many men before. A woman who's finally found her equal — a match for her passions. She won't be dainty or timid; she will be proud and strong."
In the end, Times critic Amy M. Spindler gave the collection a positive review.
In Da Club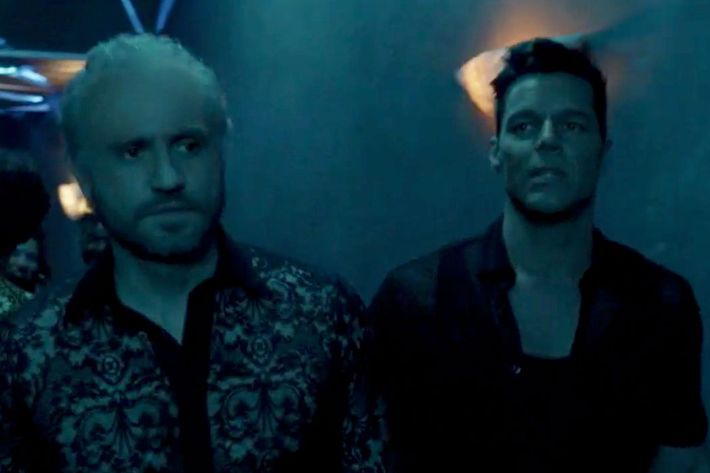 Gianni walks into Twist, a popular Miami club wearing an incredible, see-through lace shirt. "Less is more," said Eyrich of the '90s Miami nightlife look. "It was a lot of tank tops. A lot of shirtless men. Very sweaty, but also Ryan really wanted to show those Miami colors — that sizzle. It's hot, hot heat. So there were a lot of short shorts and white jeans and flip-flops. Just very carefree, free-spirited lightness. A lot of skin and hot bodies."
Cunanan was also at a Miami nightclub that night. When his dance partner asks what he does for a living, he replies, "I'm a serial killer," with a smile.