Each of the 41 looks in "Azzedine Alaïa: Je Suis Couturier" is unique, and together they tell a singular story. If you want to see the essence of a great career, look around the room where the exhibition is on display, at the late designer's sprawling home in the Paris Marais.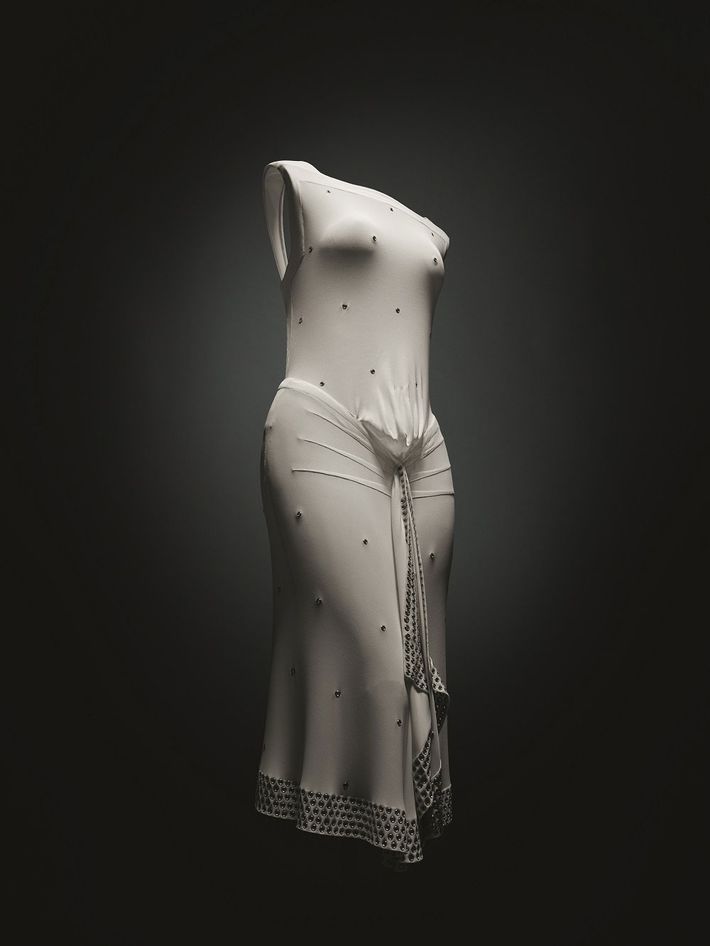 Yesterday, friends and family of the designer, who died in November, gathered for the opening, many on the verge of tears as they publicly confronted his loss, as well as the new reality at 11 Rue de la Verrierie. Titi Halle, a dealer in antique costumes and textiles in New York, who owns Cora Ginsburg, flew over specially for the occasion. The designer Marc Newson and his wife the stylist Charlotte Stockdale were there with their two daughters. So were Carlyne Cerf de Dudzeele, Naomi Campbell, and Charlotte Rampling.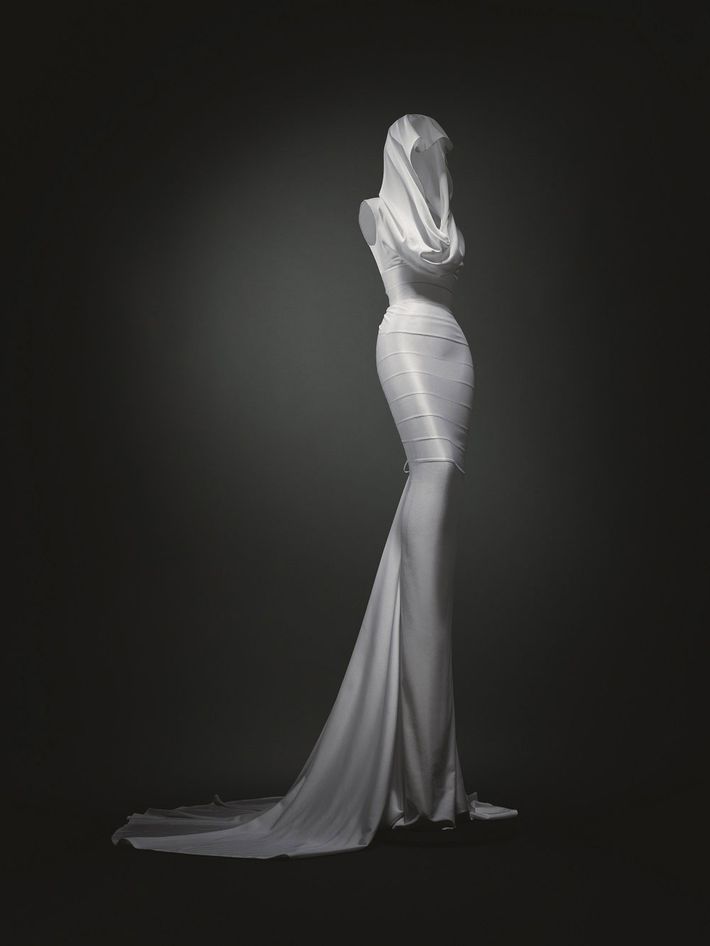 Held in lieu of a memorial service, the exhibition — open free to the public until June 10 — also served to show that the designer's brand will continue. It's owned by the Swiss luxury group Richemont, but in 2007, Alaïa and his partner, the painter Christoph von Weyhe, created a non-profit foundation to help protect his archives and long-term image.
It will be administered by Von Weyhe, Carla Sozzani, the Milan retailer who worked closely with the designer for nearly two decades, and the Paris costume curator Olivier Saillard, who selected the current exhibit from Alaïa's vast archive — much of it in the basement of the vast Marais compound.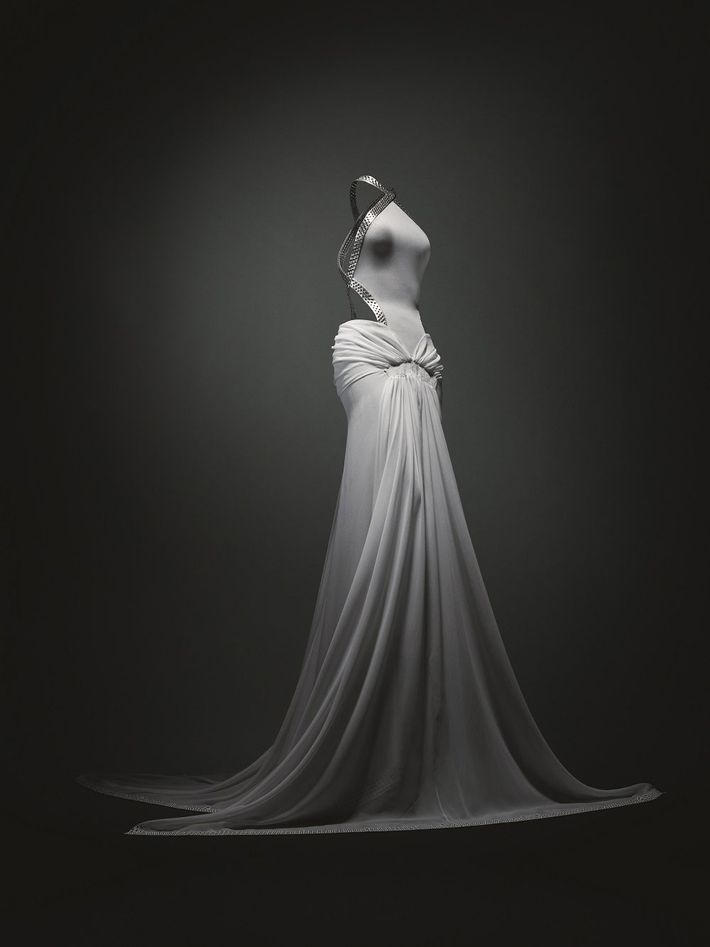 Around 1999, I visited the archive with Alaïa. It was overwhelming: a sea of clothing racks holding mostly black garments, with more special pieces in large crates. Since then, Saillard told me, the archive has expanded to other parts of the five-story building and also to outside storage facilities.
What relatively few people ever saw was Alaïa's personal holdings of couture he collected by other designers. They include Charles James, Cristobal Balenciaga, Alix Gres, Madeleine Vionnet, Coco Chanel, Claire McCardell, and Adrian A. Greenberg, the Hollywood costume legend simply known as Adrian.
"Azzedine had three racks of Adrian," said Saillard, still somewhat stunned at the quantity. He also owned a significant number of McCardells, one of the most influential (and coveted) American sportswear brands. He bought at auction, often outbidding museums.
He occasionally loaned pieces — "after many dinners and much talking," said Saillard with a laugh. Alaïa loaned a few pieces to a Madame Gres show that Saillard organized a few years ago.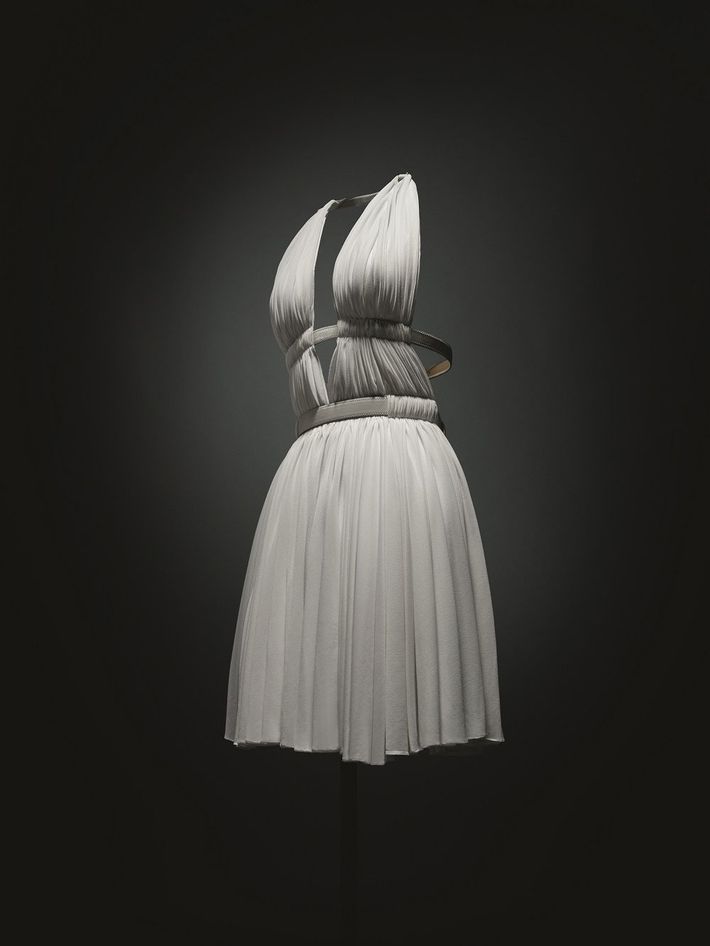 "I can say that it's the most important private collection in the world that tells the story of fashion," he said. Someday, once he's had a chance to examine and catalogue everything — a process that may take a couple of years — Saillard says he would love to do an exhibition illustrating the metier of Paris couture, using examples from Alaïa's personal collection.
Looking around the exhibit of Alaïa's own work — black-and-white dresses and tailoring arranged in gun-metal vitrines — I asked Saillard if he felt there was one idea or emotion that linked Alaïa's designs over the decades, and he nodded. "You can feel the atelier," he said. The craft of making clothes, the same hands present year after year, the unfailing discipline.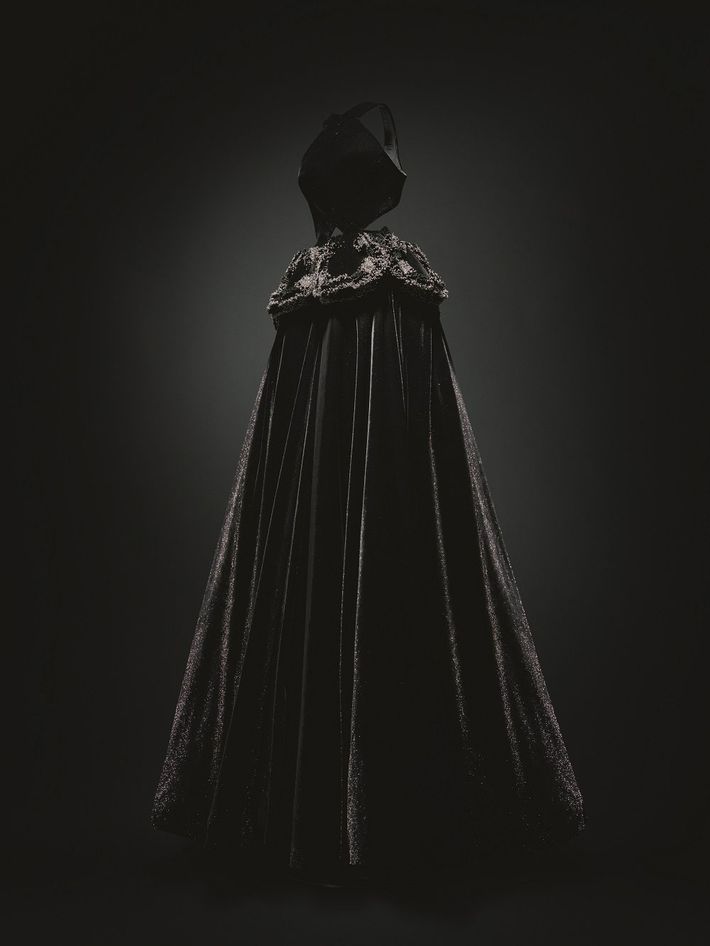 Which is partly why Sozzani is confident the brand can carry on with the studio and atelier, and of course the deep guidance of the archive. She laughed at the notion of hiring a new designer, as big houses and luxury conglomerates typically do.
"You can't replace Azzedine," she said. "He used to say, when people were trying to revive Vionnet, 'Leave the poor woman alone!' No, if we tried to replace him, he'd be back here, furious."