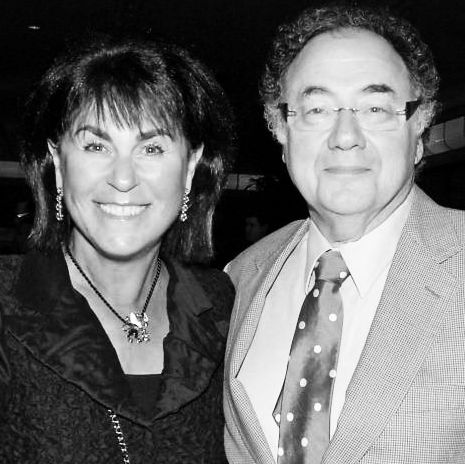 In December, Canadian billionaires Honey and Barry Sherman were discovered dead under mysterious circumstances inside their Toronto mansion. Since then, both police and private investigators have been conducting investigations — and the most recent news is that the latter reportedly believes that the couple was murdered by multiple people.
In light of this, here's everything you need to know about the case so far.
Who were Barry and Honey Sherman?
After their passing, Barry, 75, and Honey, 70, were described as "lovely" and "very giving people." Barry was the founder of pharmaceutical giant Apotex and, with an estimated net worth of $4.77 billion, was believed to be the 15th richest person in Canada. The couple were also well-known for their philanthropic work and thousands of mourners turned up to their funeral, including Justin Trudeau. Per the Toronto Star, Sherman was actually under investigation for a fundraiser he held for the Canadian Prime Minister and "was facing a possible five-year ban from lobbying."
What were the circumstances of their deaths?
On December 15, the couple's bodies were discovered hanging from a railing surrounding their indoor pool — a police source told the Globe and Mail that it was a real estate agent who initially found them. (The Shermans were selling their house for $7 million at the time.) There was no evidence of forced entry into their home. Soon after, police released the information that the Shermans died of "ligature neck compression" — or strangulation — and that they were putting homicide investigators on the case.
Why was a team of private investigators hired?
Immediately after the Shermans' death, a police source revealed to the press that they were considering the possibility of a murder-suicide. This was vehemently rejected by the four Sherman children, who released a statement calling the police sources "irresponsible" and saying that their parents "shared an enthusiasm for life and commitment to their family and community totally inconsistent with the rumors regrettably circulated in the media as to the circumstances surrounding their deaths." Then, in late December, the Sherman family brought on Klatt Investigators — led by a retired homicide detective — for their own parallel investigation "to provide a second lens and to ensure that no stone is left unturned."
What did the private investigators discover?
On Saturday, the CBC published an extensive report based on what "a source with direct knowledge" of the private investigation told them. The biggest bombshell is that they allegedly believe that the couple was "murdered by multiple killers" two days before their bodies were found.
The source also claims that their wrists appeared to have been bound together at one point and that "Honey struggled with her killer or killers. She had cuts on her lip and nose, and was sitting in a pool of her own blood when she was discovered." But, because there wasn't as much blood on her upper body, that suggested "she had been facedown on the tile, bleeding, for some time before being bound to the handrail in an upright position." No further news has come out from the Toronto police department.