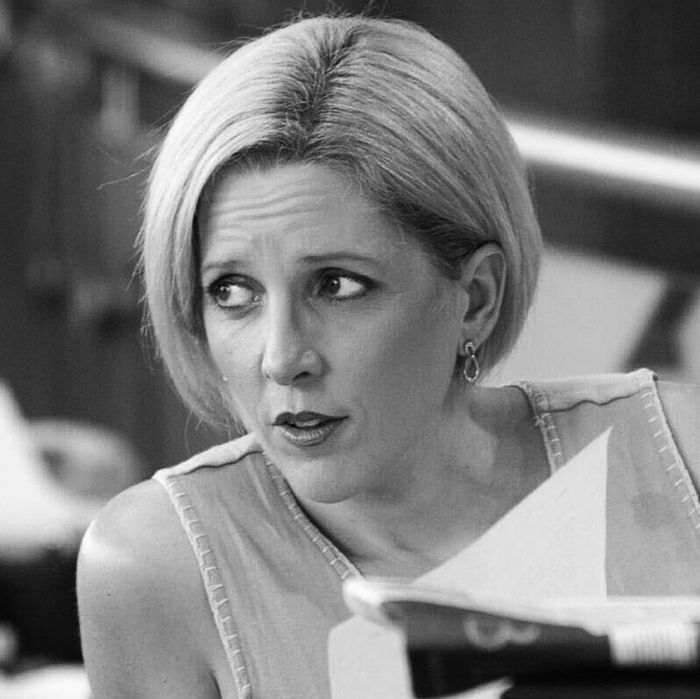 Carrie Gracie.
Photo: Jeff Overs/BBC News & Current Affairs via Getty Images
BBC's China editor, Carrie Gracie, has announced she will resign from her position because of the sizable pay disparity between her and her male colleagues.
In an interview with Woman's Hour on BBC's Radio 4, Gracie said she did not feel she could return to her position in Beijing knowing what she does about the network's pay gap.
"I could not go back to China and collude knowingly in what I consider to be unlawful pay discrimination. I could not do it, nor could I stay silent and watch the BBC perpetuate a failing pay structure by discriminating against women."
Gracie, who has been the BBC's China editor for four years, also added that she turned down a £45,000 salary raise because it still left "a big gap between myself and my male peers."
Last July, the BBC published the salaries of its top-earners — those earning more than £150,000 a year. Two-thirds of those on the list were men, and the highest-earning woman earned less than a quarter of what the highest-earning man was paid.
Of the network's four international editors, U.S. editor Jon Sopel, and Middle East editor Jeremy Bowen both made the list. Their female counterparts, Gracie and Katya Adler, the BBC's Europe editor, did not. According to Gracie, Sopel and Bowen make "at least 50 percent more" than she and Adler.
Since Gracie's announcement, a group of over 130 of BBC's broadcasters and producers have issued a statement of support:
It is hugely regrettable that an outstanding and award-winning journalist like Carrie Gracie feels she has no option but to resign from her post as China Editor because the BBC has not valued her equally with her male counterparts.




We wholeheartedly support her and call on the BBC to resolve her case and others without delay, and to urgently address pay inequality across the corporation.
Gracie says she will return to a TV newsroom in London "where I expect to be paid equally."