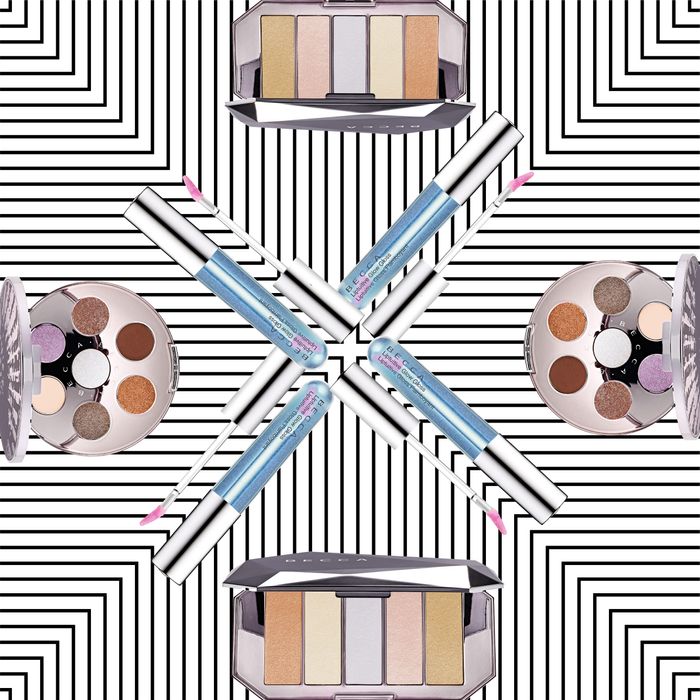 Becca is back with more limited-edition palettes. This time, the brand made a seven-shade eye-shadow palette and a five-shade highlighter palette. The entire Ocean Jewels collection is reminiscent of the sunlight reflecting off shimmering ocean waves. The shadow palette is inspired by the colors of an abalone shell and the many jewels of the ocean. Sadly, there's no shade that matches Rose's sapphire necklace.
The eye shadows come in three finishes: creamy matte, metallic, and a "twinkling topper." One "twinkling topper" takes on a chrome look that flashes red, blue, and green depending on the lighting, while the other is a holographic white. The highlighter palette is a pressed powder version of the brand's five-star liquid highlighter and comes in five pastel shades like pale yellow, cool blue, and sandy beige.
The collection also uses technology for a custom look each time. The highlighter palette is made with tiny specks of pearl that adjust to the skin's undertones. The line also includes a lip gloss that reacts to the lips' chemistry and moisture level to create a custom pink each time. The gloss can go from a rosy pink hue to as deep as a muted plum. Avocado oil and vitamin E keep lips hydrated so you won't have to keep reapplying while scouring the beach for those lost jewels.
Becca's Ocean Jewels collection is available now.
If you buy something through our links, New York may earn an affiliate commission.