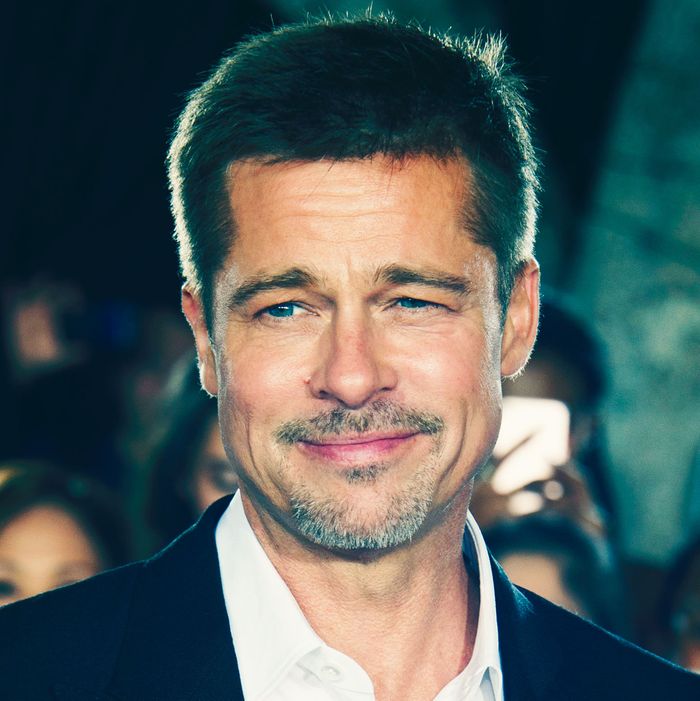 Brad Pitt.
Photo: Valerie Macon/AFP/Getty Images
Noted sculptor Brad Pitt is famously single — and apparently fighting off gangs of thirsty women everywhere he goes. So it should come as no surprise that sometimes the baggy-pants aficionado chooses to go incognito with the ladies by using a different name. Or should we say, his real name.
As Wikipedia confirms, Brad Pitt was actually born William Bradley Pitt. And wouldn't you know, according to "Page Six," dear ol' Brad recently introduced himself as William when chatting with a lady at Coffee Commissary in Los Angeles.
Pitt reportedly showed up on his motorcycle, wearing "sunglasses, jeans and a leather jacket" (how cool), and sparked up a conversation with a woman in line who "looked a little like Kate Bosworth, but it wasn't her." Per "Page Six":
When the woman said, "I'm Lydia," Pitt "put out his hand and said, 'Hi, I'm William.' She replied, 'Oh, you look like a Bradley.' And he responded, 'Well, that's my middle name' and smiled and winked at her."




As Lydia exited she said, "'Nice to meet you, Bradley . . . I mean William.' He laughed to himself, then got on his bike."
Sounds a lot like another William we know.