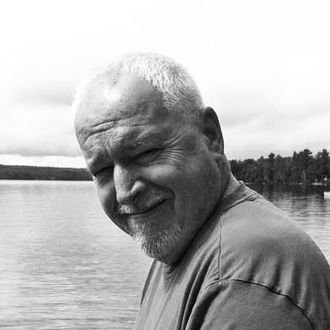 Bruce McArthur.
Photo: Courtesy of Facebook
Toronto police believe they have a serial killer on their hands — and that he's been burying the bodies in the gardens and backyards of homes where he's worked as a landscaper.
Bruce McArthur, 66, was charged with three counts of first-degree murder on Monday. He was charged with two other murders last month.
Per the Associated Press:
Toronto Det. Sgt. Hank Idsinga said at a news conference that the dismembered remains of at least three victims were found hidden in the bottom of large planters in the backyard of a Toronto home that McArthur, 66, used as storage for his landscaping business. He said the remains have not been identified.
The initial two murder charges were for Selim Esen, 44, and Andrew Kinsman, 49, who both went missing last year. McArthur was also charged with the murder of Majeed Kayhan, a 58-year-old reported missing in 2012; Soroush Marmudi, a 50-year-old reported missing in 2015; and Dean Lisowick, 47. Many of the alleged victims disappeared from Toronto's Gay Village, though Idsinga said "it encompasses more than the gay community. It encompasses the City of Toronto."
Police are now conducting searches of approximately 30 other properties where McArthur worked and, per the Toronto Star, think that the killings may have began back in 2012.
"We believe there are more remains at some of these properties that we are working to recover," Idsinga told reporters. "We have seized quite a few planters from around the city and we will continue to do that."