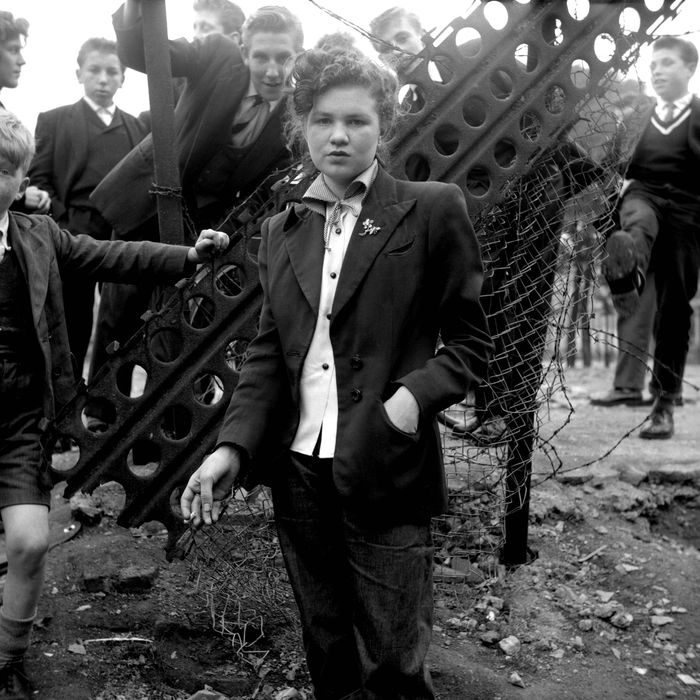 In Your Dreams
, a Teddy Girl photographed in January 1955.
Photo: Ken Russell
Burberry's traveling exhibition "Here We Are" opened in Paris today during the couture shows, offering a nostalgic look at British documentary photography that continues to inspire chief creative officer Christopher Bailey and his designs for the brand.
"What you see in the photographs is not really the way Britain is anymore," says Lucy Kumara Moore, director of the London fashion and photography bookstore Claire de Rouen Books. She, Bailey, and photographer Alasdair McLellan co-curated a selection of work by 30 photographers who have documented British style and society since World War II.
Alongside more recent photos of Burberry ad campaigns, the historical images show iconic British looks from various eras: working-class laborers wearing plaid jackets, equestrian riders in tall boots, soldiers in prim uniforms, punk kids in suspenders, and socialites in tulle gowns at decadent parties. The photographs begin in 1955 with a Teddy Girl (an Edwardian-dressed rebel member of the 1950s girl gang the Teddy Girls, shown above), and end in 1986, with raucous scenes of a London nightclub shot by the street photographer Tom Wood. Moore says these years in particular are telling of postwar progress in Britain: They span the end of rationing, and the launch of the first mass-market home computer package.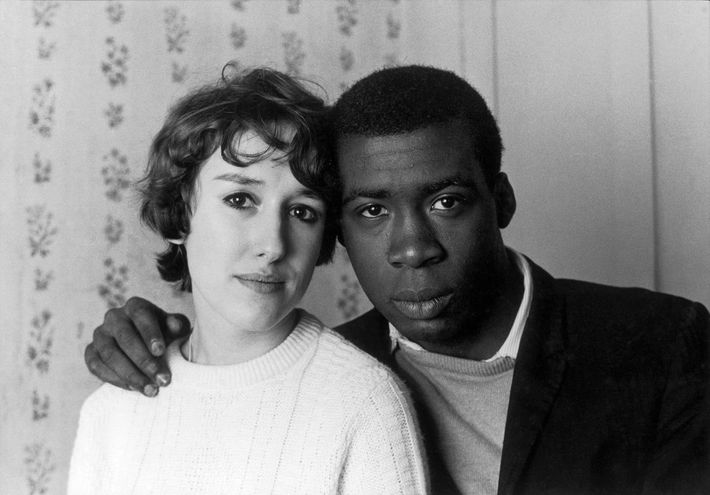 A stylish crowd of fashion insiders including models Anna Cleveland and Jeanne Damas gathered for the preview soirée on Wednesday, where tracks by the '80s new-wave band the Pet Shop Boys (a favorite for Bailey's runway show soundtracks) played from the speakers. Moore wore a chic, long houndstooth coat to the party and mused on the exhibition's message, standing near a row of mannequins wearing Burberry's latest fall/winter collections. "There's a spirit of practicality, but also of adventurousness and breaking the rules," she said of Bailey's modern takes on British looks, like argyle and Fair Isle knits. "They're luxury pieces, but the way they look is not formal. It's a very democratic aesthetic."
"Here We Are" arrives in Paris after showing in London and Hong Kong last year. Scroll to see photographs from the show.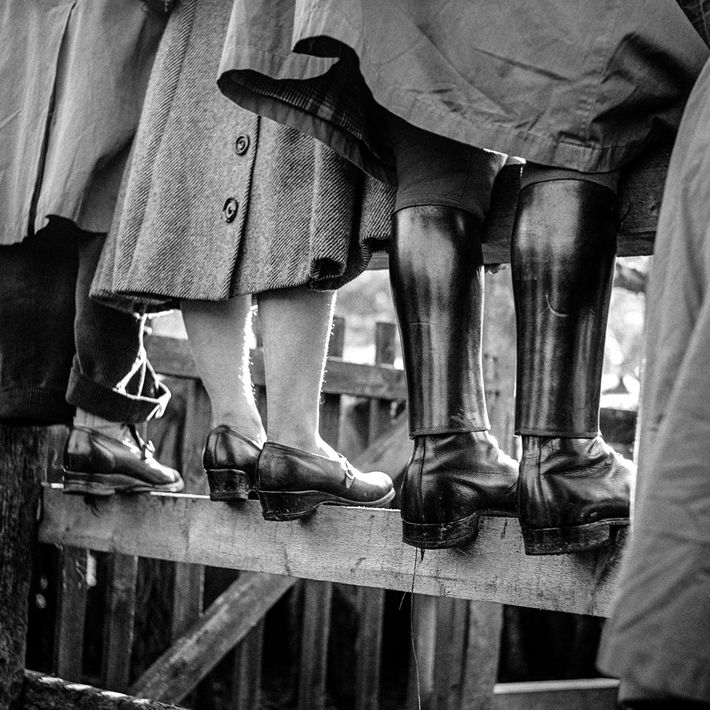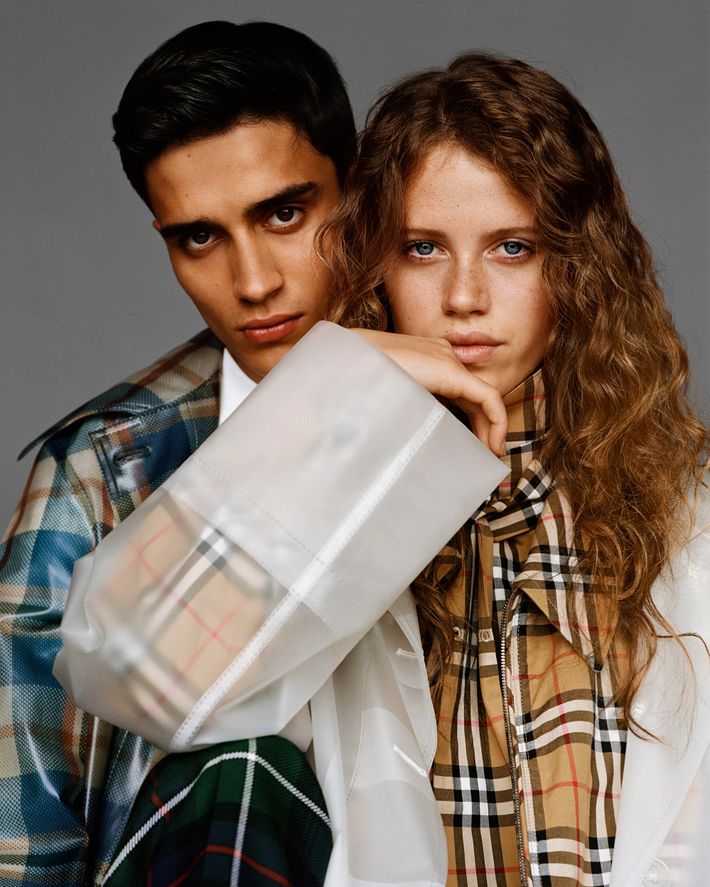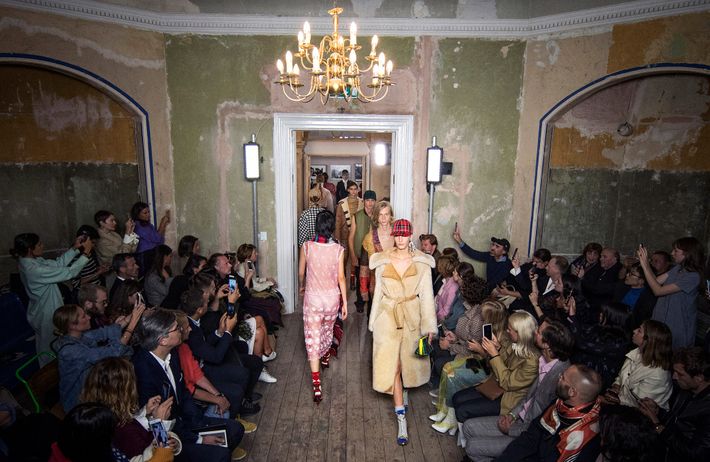 "Here We Are" is on view at 11 rue Béranger in Paris until February 4.