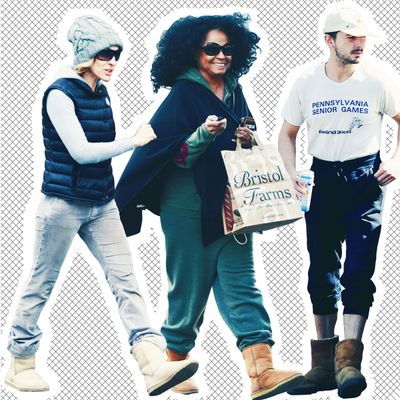 Sarah Jessica Parker, Diana Ross, Shia LaBeouf.
Photo: Getty Images; WENN
On November 10, 2017, the musical artist Cardi B announced to her millions of Instagram followers that it was "officially Ugg season." She said this with the blaring staccato of a European soccer commentator, and while her post was inspired by New York's dropping temperatures in particular, this moment signaled that — similarly to red-bottom Christian Louboutins — Ugg boots were in favor once again.
Months later, this continues to be true. On Sunday, menswear designer Heron Preston shared on Instagram a photo of himself wearing Ugg boots with the caption, "We not playing games no more." And on Wednesday, the young Parisian brand Y/Project debuted an official collaboration with Ugg footwear on its fall 2018 runway, showing extreme, never-before-seen styles like scrunched knee-high boots.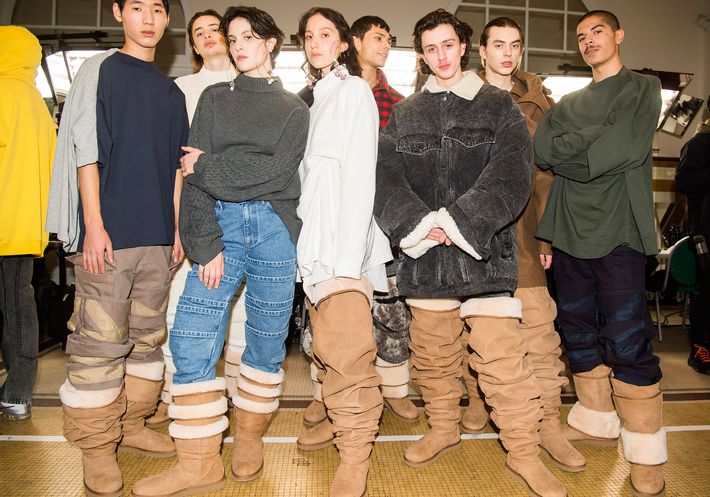 "The UGG Classic boot is one of the most recognizable shoes in history," wrote Glenn Martens, the creative director of Y/Project. "It is a statement."
Since their conception by two Australian surfers in 1978, Uggs have become a symbol of carefree comfort — the opposite of high fashion. They're the boots celebrities wear in between takes on a film set, or when they're trying to blend in with civilians while picking their kids up from preschool. (Oprah put them on her "Favorite Things" list in 2003). For the rest of us, they're the shlumpf-y footwear equivalent of sweatpants. In other words, they ain't pretty. But in 2018, ugly is the look. It's the ultimate luxury.
Below, a look back at some stunning celebrity Ugg moments in history. Hopefully, this will help explain how the heck we got here.
Kate Moss's Dirty Uggs, 2003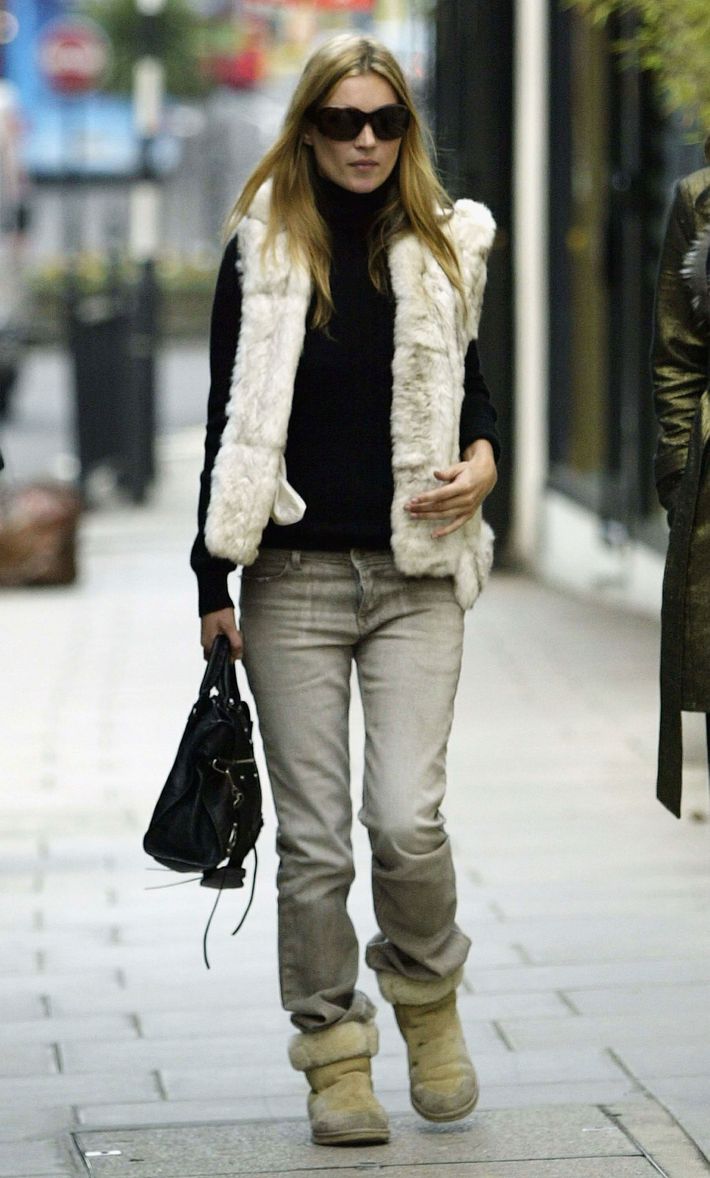 Beyoncé's Superbowl Uggs, 2004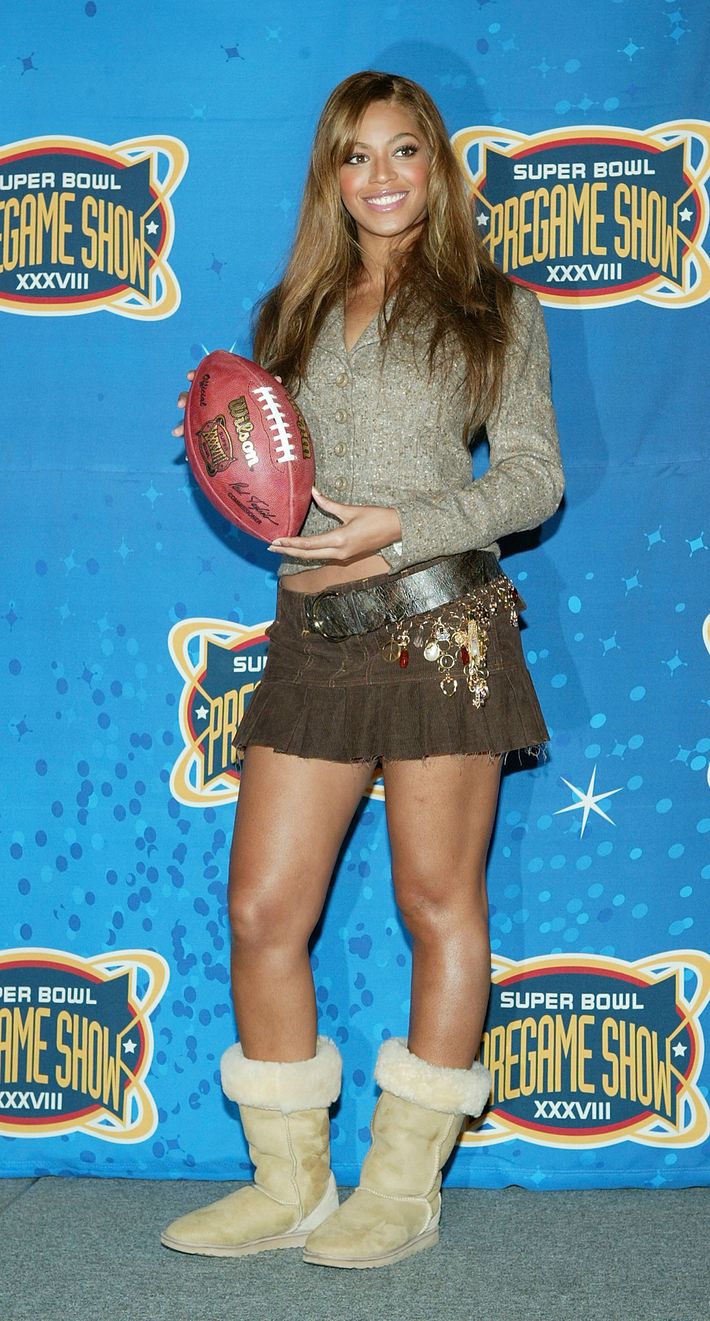 Paris Hilton's Bedazzled Uggs, 2004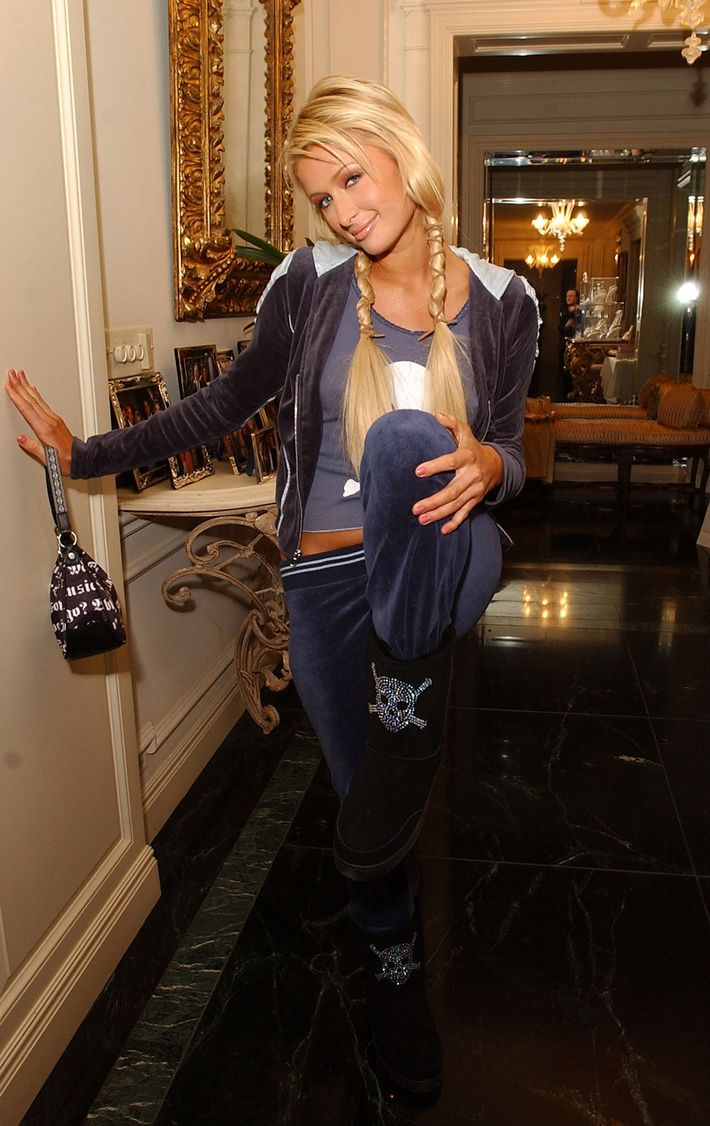 Ashley Tisdale's Blue Uggs, 2004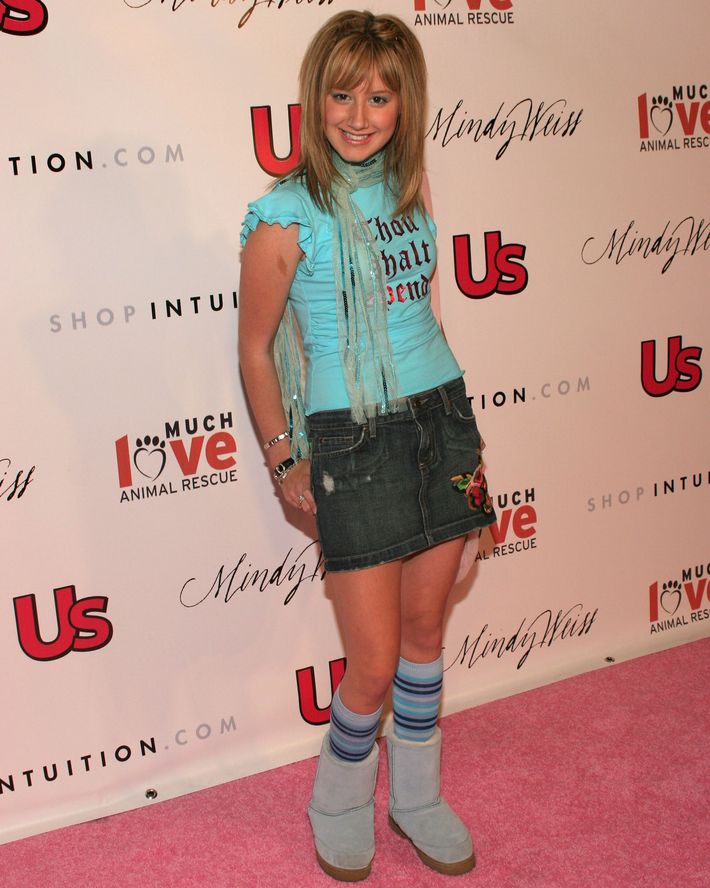 Sienna Miller's 'OMW' Uggs, 2005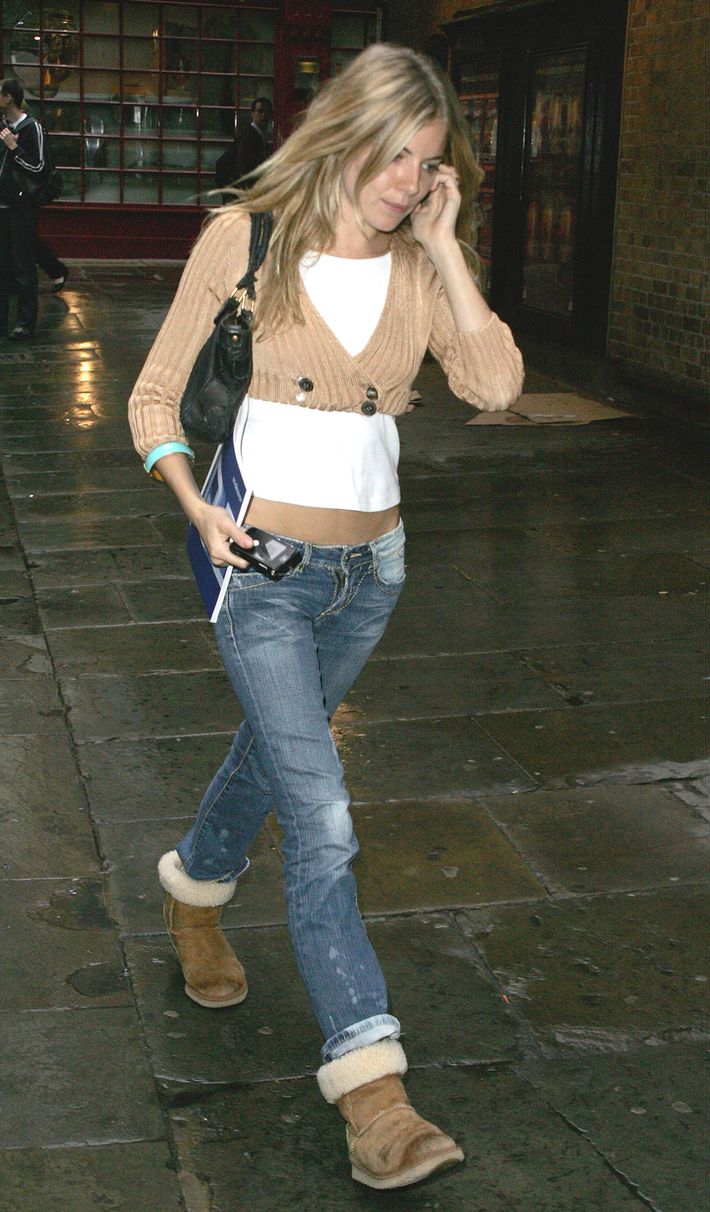 Ben Affleck's On Set Uggs, 2005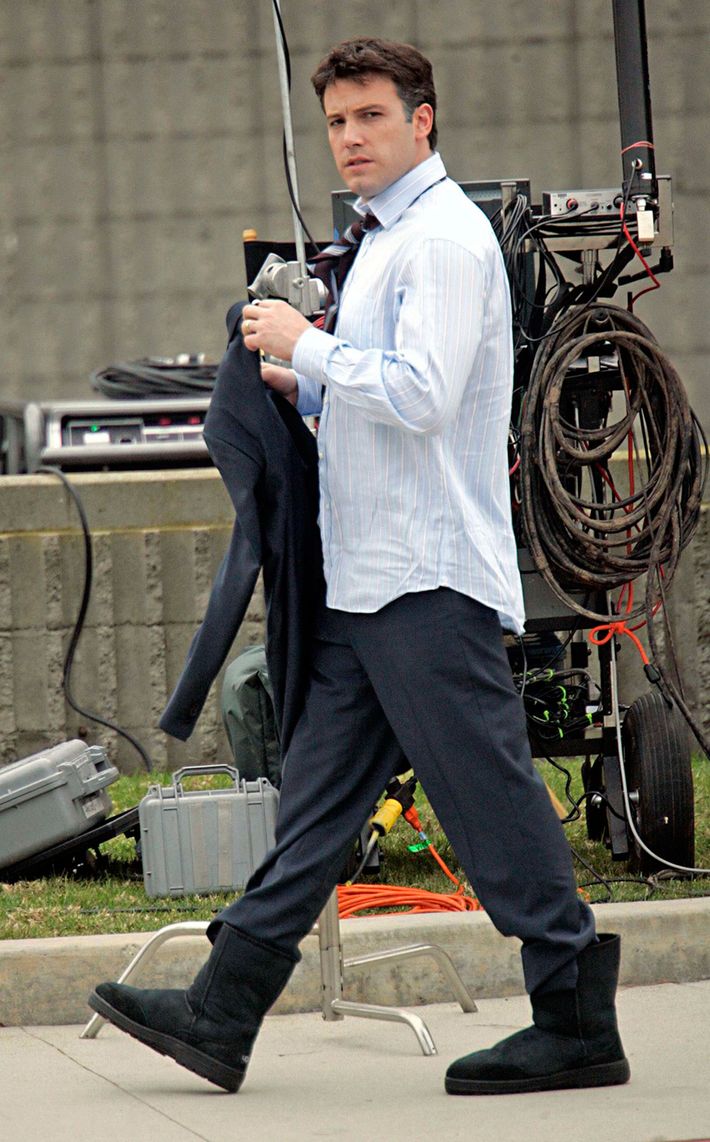 Shia LaBeouf's Normcore Uggs, 2006 & 2014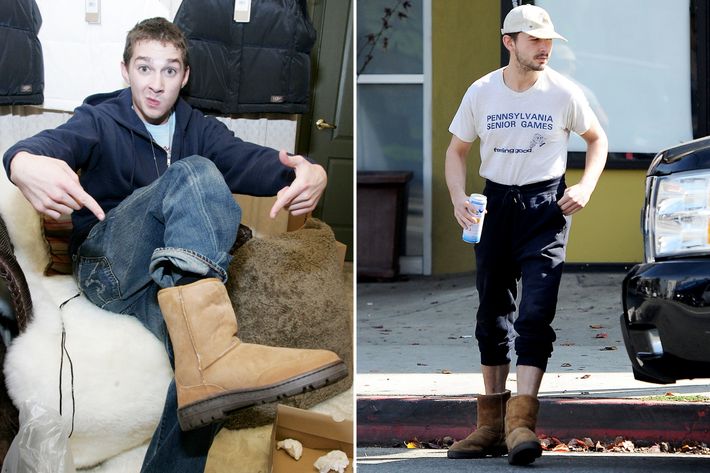 Snooki's Jersey Shore Uggs, 2011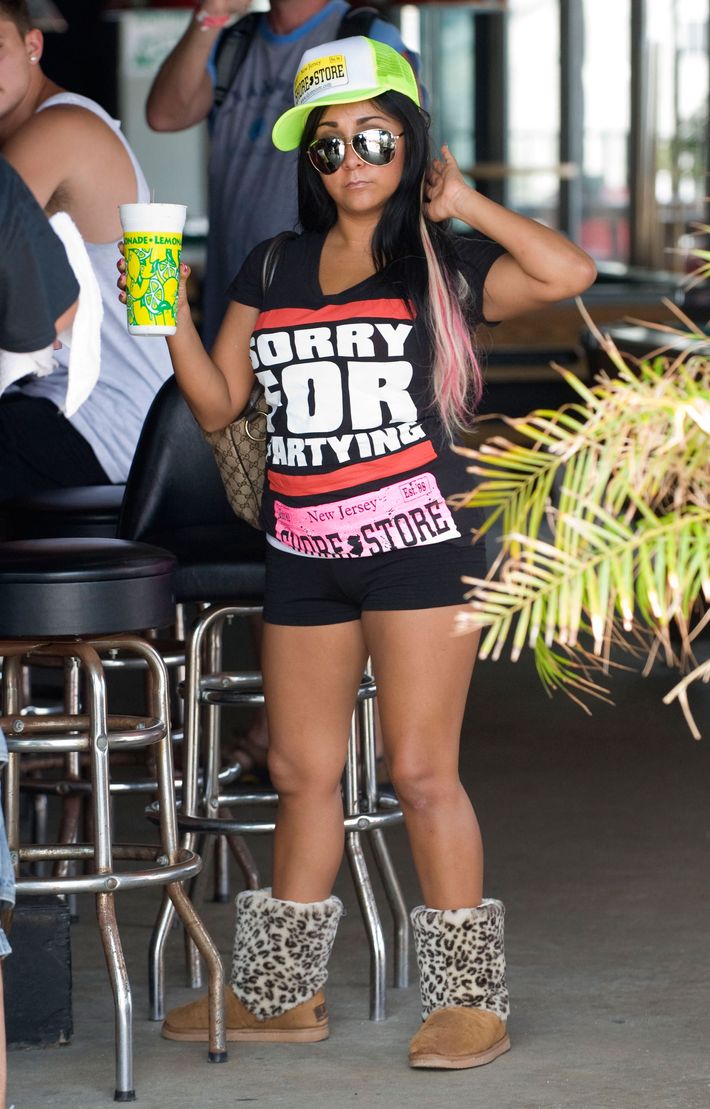 Leonardo DiCaprio's Track Suit Uggs, 2013
Pete Wentz's Goth Uggs, 2014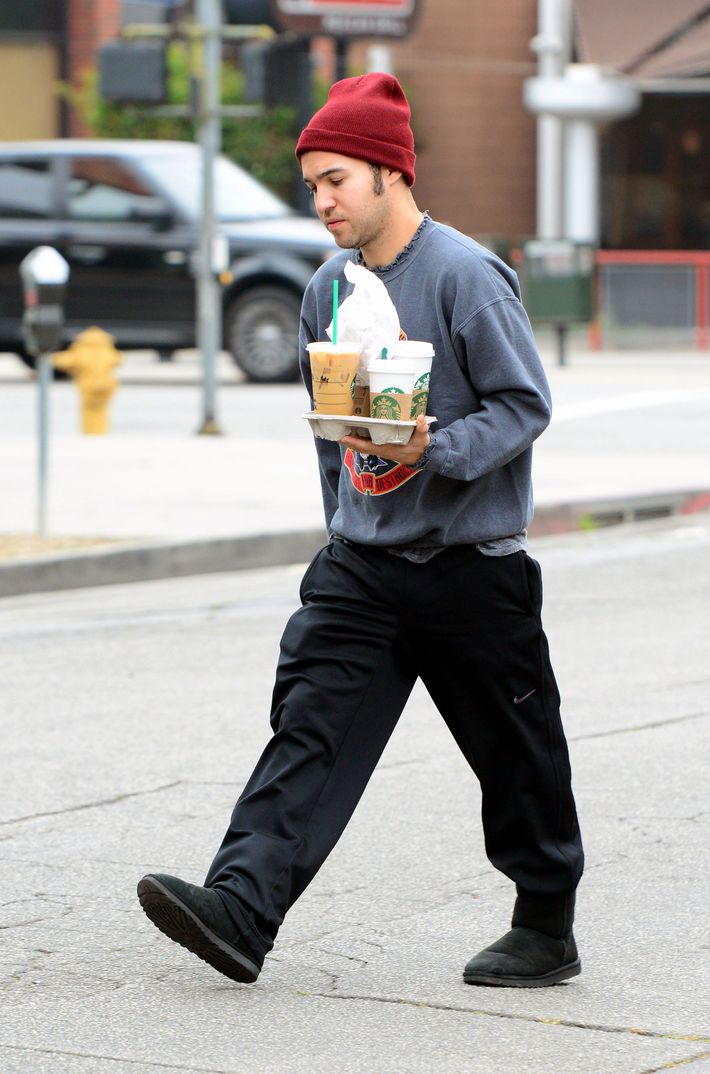 Pharrell Williams's Red Carpet Uggs, 2014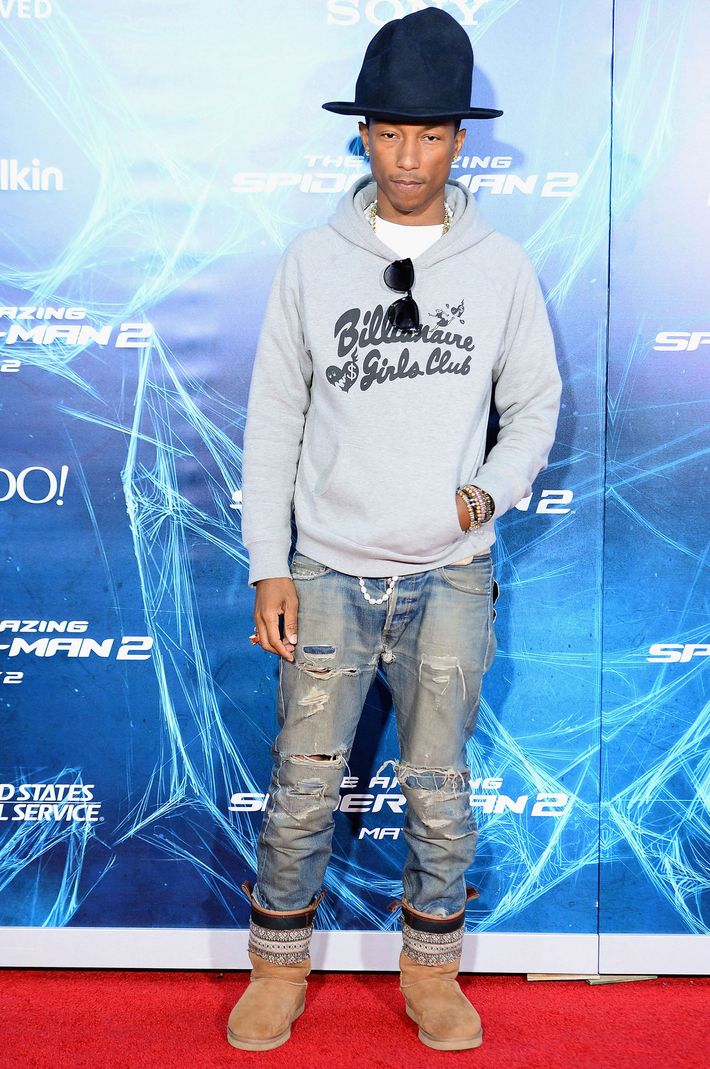 Britney Spears's Iced Coffee Uggs, 2014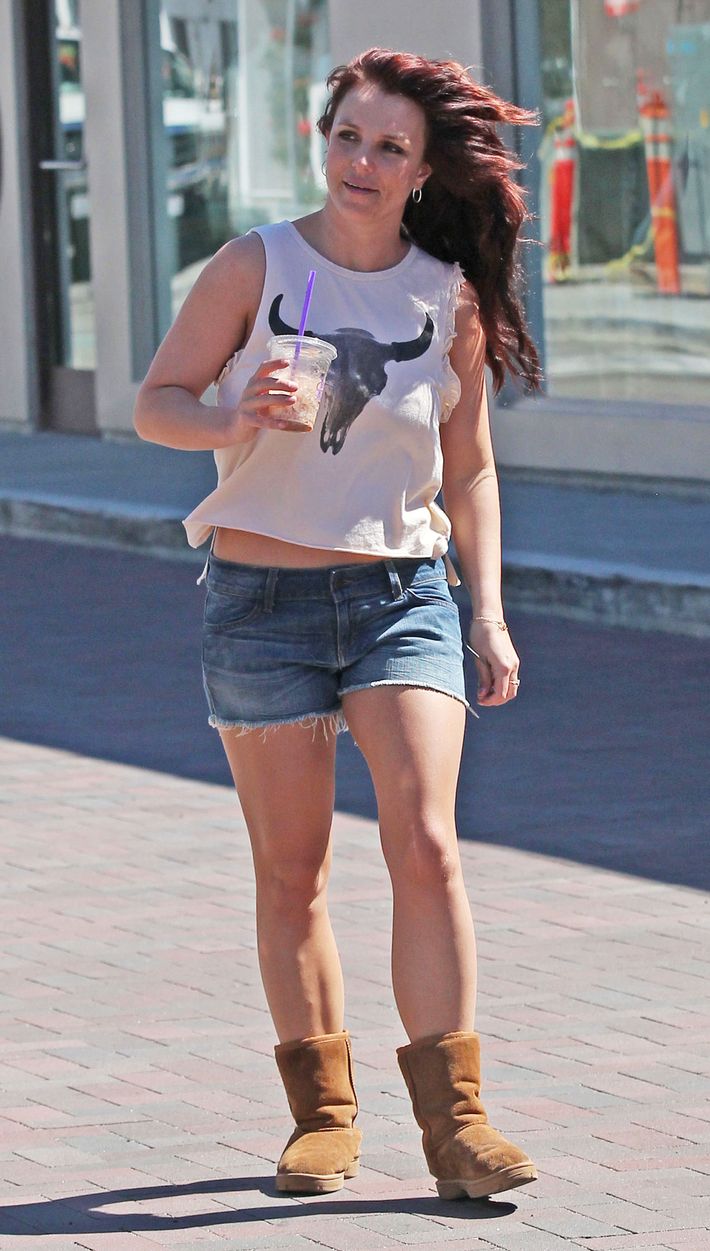 Alexa Chung's Fashion Uggs, 2016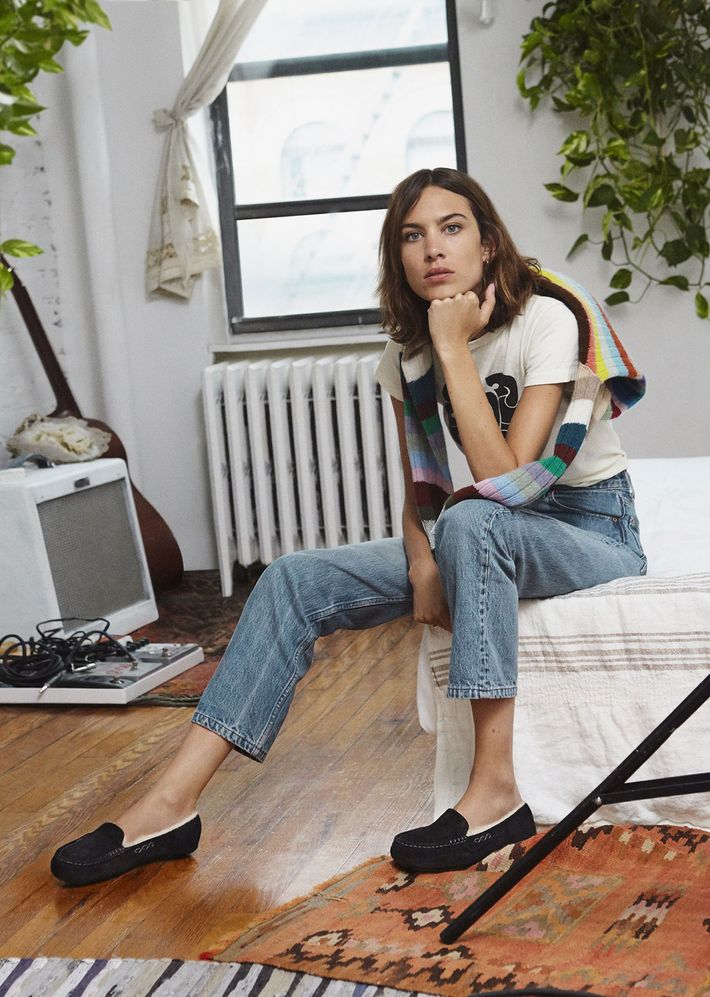 Diana Ross's Grocery Uggs, 2017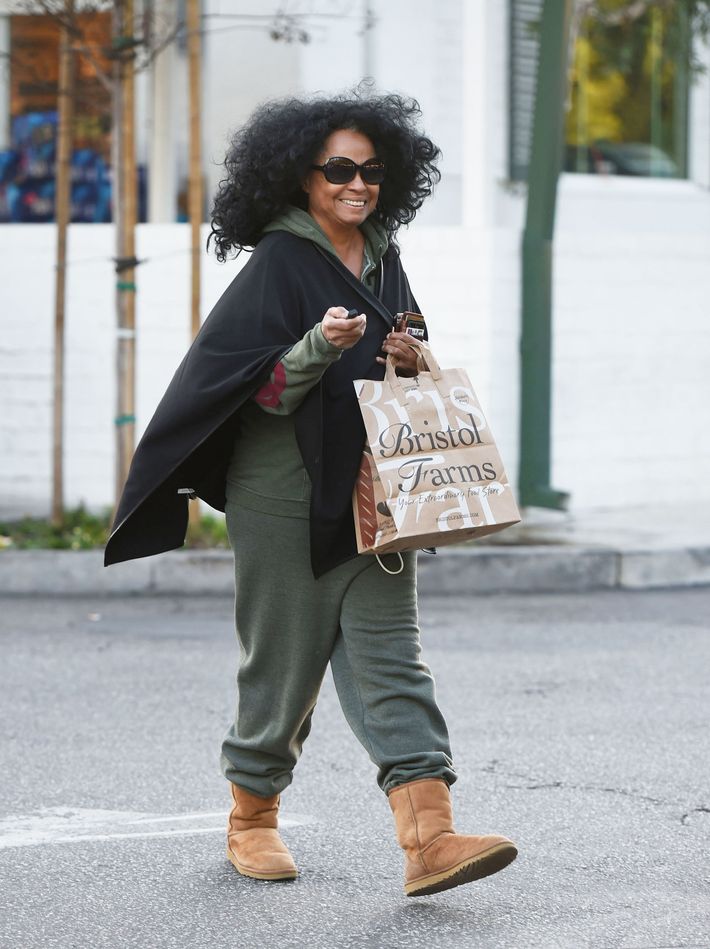 Cardi B Declares Uggs Season, 2017
Sarah Jessica Parker's NYC Uggs, Always