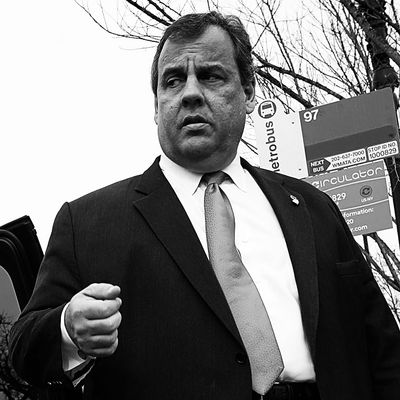 Ex-Governor Chris Christie (not a VIP).
Photo: Alex Wong/Getty Images
Once upon a time, back when he was the Governor of New Jersey, Chris Christie enjoyed certain luxuries, like sunbathing on state beaches closed to the public, picking fights with his constituents, and using a VIP entrance at the Newark airport. But not anymore.
According to CBS, when Christie tried to pass through the special access area he had used for eight years as governor on Thursday morning, airport officials redirected him to the regular TSA line, with the rest of the nobodies.
The order reportedly came from the Port Authority of New York and New Jersey, which also operates the George Washington Bridge between Fort Lee and Manhattan (the bridge Christie allegedly messed with in the 2013 Bridgegate scandal.)
Christie, who just left office on January 16, complied with instructions, and once again admirably restrained himself from dumping nachos on anyone.