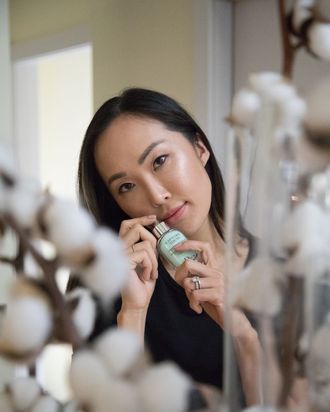 Photo: Courtesy of Chriselle Lim
Chriselle Lim is what brands call a "super influencer." Millions of people follow her through her blog, The Chriselle Factor, her Instagram, and her YouTube account. She once drove $15,000 in sales in a single day by posting about a pair of jeans in her Instagram stories, and WWD reports that she turned down a million-dollar contract with a beauty brand because she didn't think it was the right fit.
Lim, who recently launched her own content production company, CINC Studios, travels frequently for work and has whittled her beauty routine down to only what she considers the necessities. While traveling to Shanghai a few weeks ago, she explained her beauty routine to the Cut.
My approach to skin care when I'm traveling is hydration, hydration, hydration. Traveling is the most dehydrating thing for your skin, and it can age it, too. I bring a bit of everything when it comes to skin care just because you don't know how your skin will react when it gets to the final destination. I try to keep it consistent with what I do when I'm back home so I don't break out all of a sudden. In addition to drinking more water than usual (because internally, you need to stay hydrated too), here's my travel routine.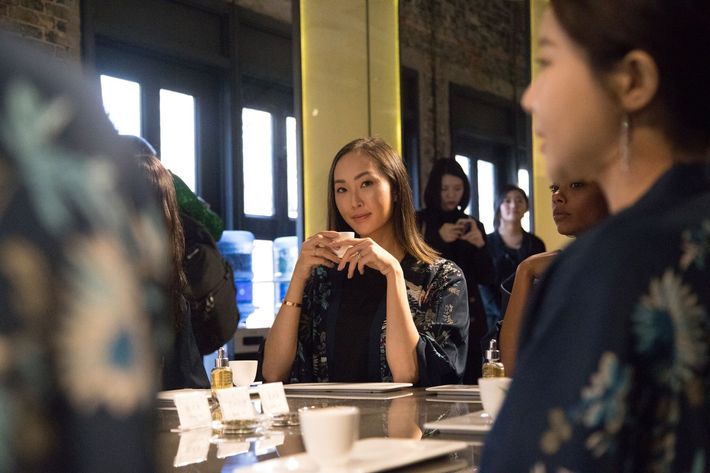 If you buy something through our links, New York may earn an affiliate commission.