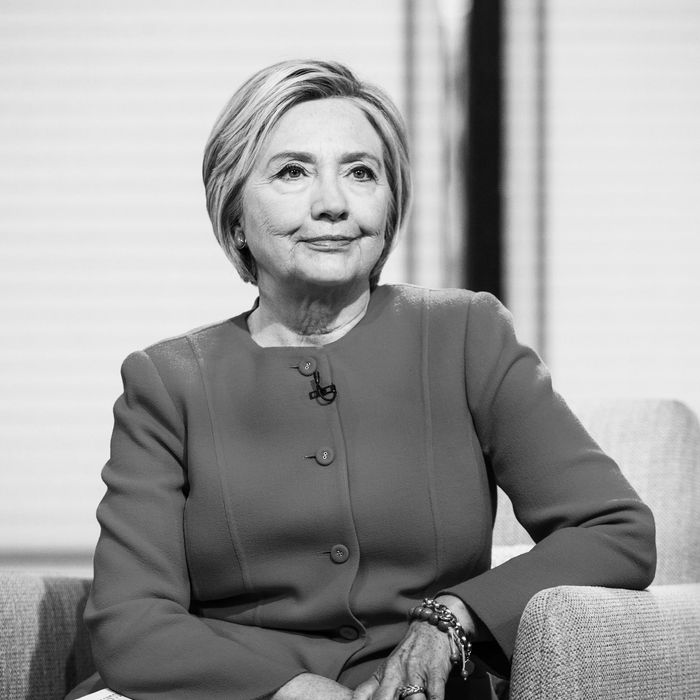 Hillary Clinton.
Photo: Nathan Congleton/NBCU Photo Bank via Getty Images
Moments before President Trump began his State of the Union address, Hillary Clinton posted a 1,566-word statement on Facebook explaining why she didn't fire Burns Strider, a senior adviser on her 2008 campaign who was accused of repeated sexual harassment by a young staffer.
Last week, a New York Times report revealed that Clinton argued to let Strider keep his job despite his behavior. In her post, she wrote, "If I had it to do again, I wouldn't." She explained:
I did this because I didn't think firing him was the best solution to the problem. He needed to be punished, change his behavior, and understand why his actions were wrong. The young woman needed to be able to thrive and feel safe. I thought both could happen without him losing his job. I believed the punishment was severe and the message to him unambiguous.
She went on to write:
I recognize that the situation on my 2008 campaign was unusual in that a woman complained to a woman who brought the issue to a woman who was the ultimate decision maker. There was no man in the chain of command. The boss was a woman. Does a woman have a responsibility to come down even harder on the perpetrator? I don't know. But I do believe that a woman boss has an extra responsibility to look out for the women who work for her, and to better understand how issues like these can affect them.
Read the full post here.