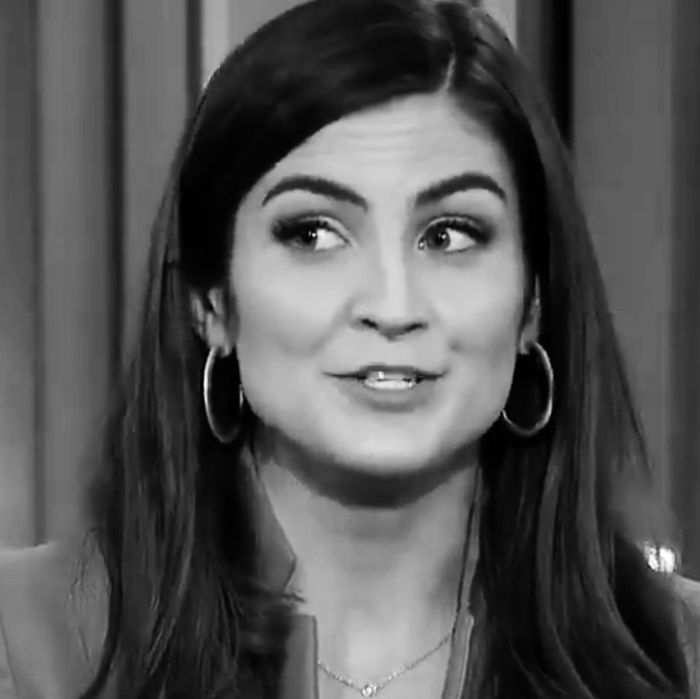 Kaitlan Collins.
Photo: Courtesy of CNN
On Wednesday afternoon's episode of Jake Tapper's The Lead, CNN reporter Kaitlan Collins delivered a much-needed reminder to adult men — "the younger women that work for you do not want to date you."
Collins made this groundbreaking proclamation in response to a letter released by Pennsylvania congressman Patrick Meehan, a married father of three who was accused of sexual harassment by a former aide he said he believed was his "soul mate." (Meehan allegedly use taxpayer money to settle the aide's sexual-harassment claim against him.)
In the letter, written to his aide last May, he says, "You are kind and sensitive and caring and infectious with your laugh," and "You are and always have been a complete partner to me and you have brought me much happiness."
"Kaitlan, perhaps you can shed some light on this," Tapper asked Collins. "I have a difficult time understanding why releasing this letter clears things up."
"It doesn't. It actually makes them worse," Collins answered dryly. "It makes him look even more embarrassing and creepy and whatever." She then added:
And let this just be a message to all of the grown men out there, that the younger women who work for you do not want to date you, they do not want to be your soul mate, they do not want to go to ice cream with you, they do not want to be your partner.
Revolutionary.