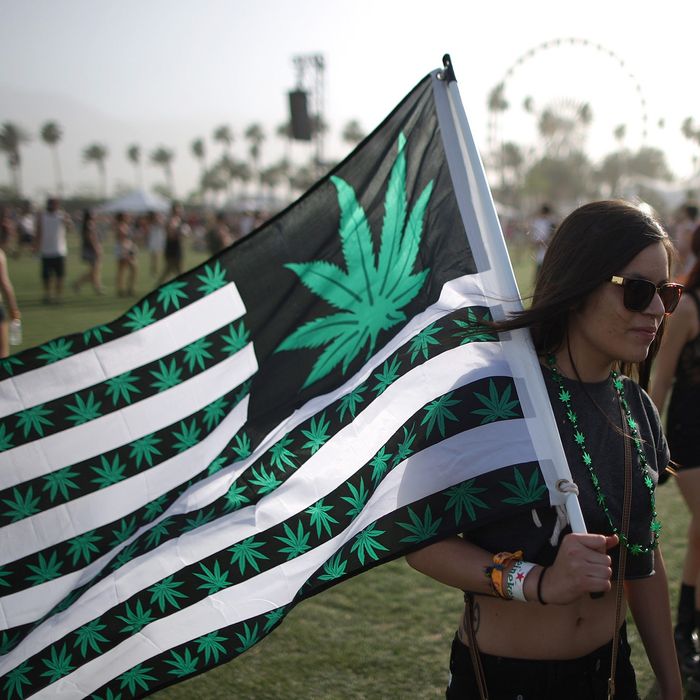 Photo: DAVID MCNEW/AFP/Getty Images
Sorry, Chella Heads: Your dream of smoking some dank nugs while listening to Beyoncé perform "Love on Top" in the California desert has been extinguished.
Despite the fact that weed has been legalized in California, the mega music festival has decided to ban all weed and weed products from the upcoming 2018 festival, which runs from the weekend of 4/13 to the weekend of 4/20. (Rude!)
Or as Coachella put it in the FAQ on their website, in typically Coachella-esque prose "Sorry bro. Marijuana or marijuana products aren't allowed inside the Coachella Valley Music and Arts Festival. Even in 2018 and beyond. If that changes we will update this answer."
Truly terrible news for the burgeoning weed flower crown industry.