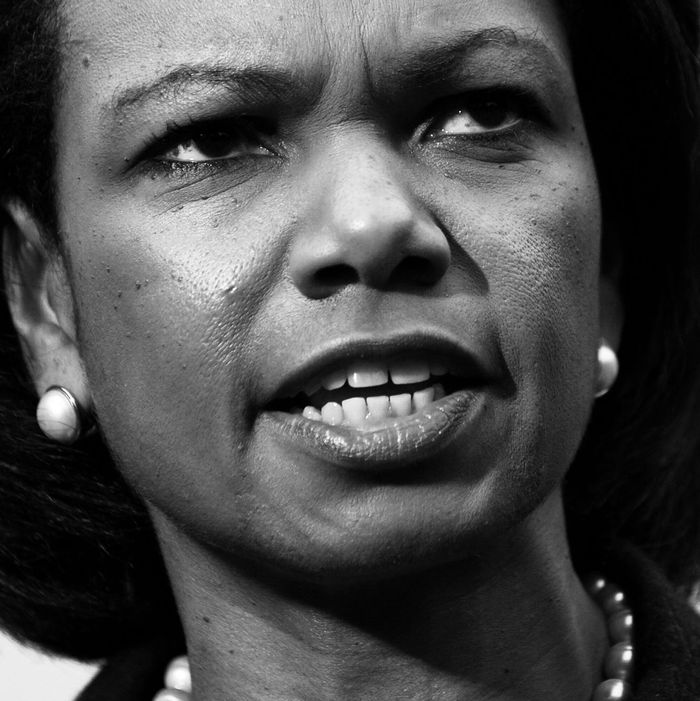 Former U.S. secretary of State Condoleezza Rice.
Photo: SAUL LOEB/AFP/Getty Images
While former U.S. secretary of State Condoleezza Rice says she's supportive of the #MeToo movement and believes it to be "a good thing," she's worried that it could lead to the infantilization and exclusion of women, CNN reports. Therefore, she warns advocates to be "a little bit careful" about sexual-harassment allegations.
"Let's not turn women into snowflakes," she told CNN's David Axelrod on The Axe Files. "Let's not infantilize women."
The #MeToo movement, which has helped illuminate the pervasiveness of sexual harassment and assault, has been both cathartic and exhausting for survivors. Rice realizes this, emphasizing that she doesn't want to "belittle" women who have spoken up about their own experiences. While she says she's never been sexually assaulted, she has "certainly had people say inappropriate things."
"I don't know a woman alive who hasn't had somebody say or do something that was inappropriate at best and aggressive at worst," Rice added.
But based on her acknowledgement of the culture of sexual harassment and her wariness of the #MeToo movement, it seems as if she thinks the culture shouldn't be challenged. She told Axelrod that she's nervous society could "get to a place that men start to think, 'Well, maybe it's just better not to have women around.'"
"I've heard a little bit of that," she said. "And it, it worries me."