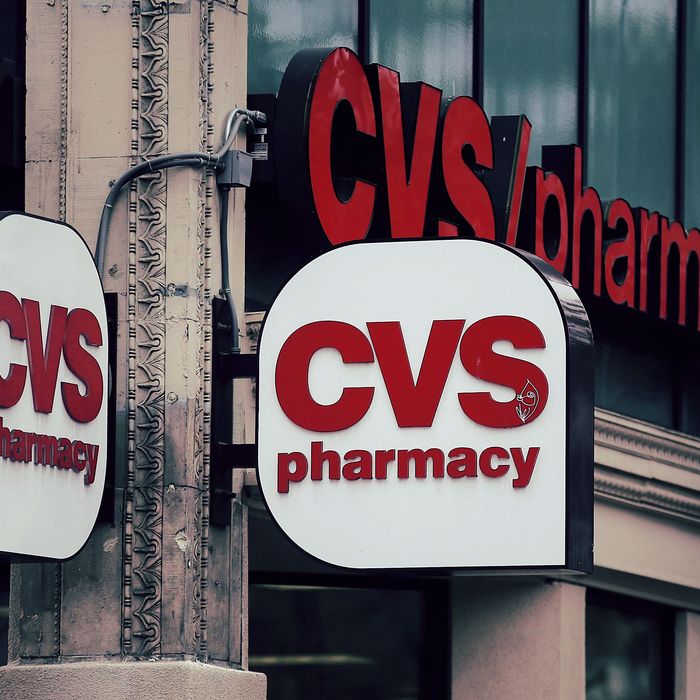 Photo: Justin Sullivan / Staff/2015 Getty Images
CVS Pharmacy is including Photoshop in its health philosophy. The company announced that, beginning in April, it will not digitally alter its in-house beauty ads.
Executive vice-president, CVS Health, and president of CVS Pharmacy Helena B. Foulkes told Women's Wear Daily, "It really is a health-care issue and part of what we want to stand for in beauty."
"The connection between the propagation of unrealistic body images and negative health effects, especially in girls and young women, has been established," Foulkes said. "As a purpose-led company, we strive to do our best to assure all of the messages we are sending to our customers reflect our purpose of helping people on their path to better health."
CVS Beauty images will have a special watermark signifying that the image hasn't been touched up to remove wrinkles or blemishes, or to alter the size, shape, or color of the model pictured. CVS's goal, according to WWD, is to have all of their images Photoshop-free by 2020. Right now, the CVS Beauty Mark is limited to CVS-created images. Brands sold in CVS that do digitally alter their images will be identified as such.
CVS joins a growing number of companies and countries that are taking action against Photoshop. French ads now must carry a disclaimer if they have been digitally altered. Last year, Getty Images wrote into photographers' contracts that they couldn't Photoshop images to make make models appear thinner.
Maybe soon we won't have to rely on identifying Photoshopped images the old-fashioned way: when celebrities call them out.