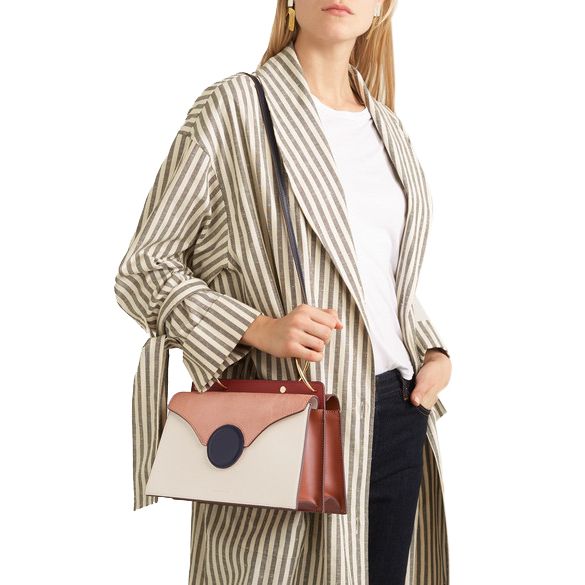 Seasons ago, when Gucci bags pervaded every street-style photo, I admired them passionately from afar. So beautiful, yet so expensive! Even when I considered the more affordable styles, I was still looking at a price of more than $1,600 for a printed canvas version of a Dionysus bag that was barely the size of the palm of my hand. It was hardly within my budget, unless I became committed to dinners of nothing but lettuce.
That's how it usually goes with "It" bags — you admire them from afar, knowing they're not practical for your lifestyle. Danse Lente is the exception. The brand, whose name means "slow dance" in French, was started by British designer Youngwon Kim. The first collection rapidly sold out on Net-a-Porter, and when it was released on Moda Operandi, it outsold any other handbag designer the day of launch. It's not difficult to see why there's such a demand: The bags cost less than $500, and every style looks so well thought out.
While I've had my eye on several of Danse Lente's bucket and crossbody bags, the accordion Phoebe style has captivated me the most. It's a shoulder bag that falls at a comfortable height around the waist, with a cool color-blocked mix of terra cotta, blush, cream, and navy leather. The accordion shape consists of two compartments, one for important items like your wallet and keys and another to store that random piece of gum or a pen. Most of all, I appreciate how luxe-looking this bag is; you'd expect it to cost way more than $455. I guess my New Year's resolution to spend less is temporarily thrown into limbo.
If you buy something through our links, New York may earn an affiliate commission.