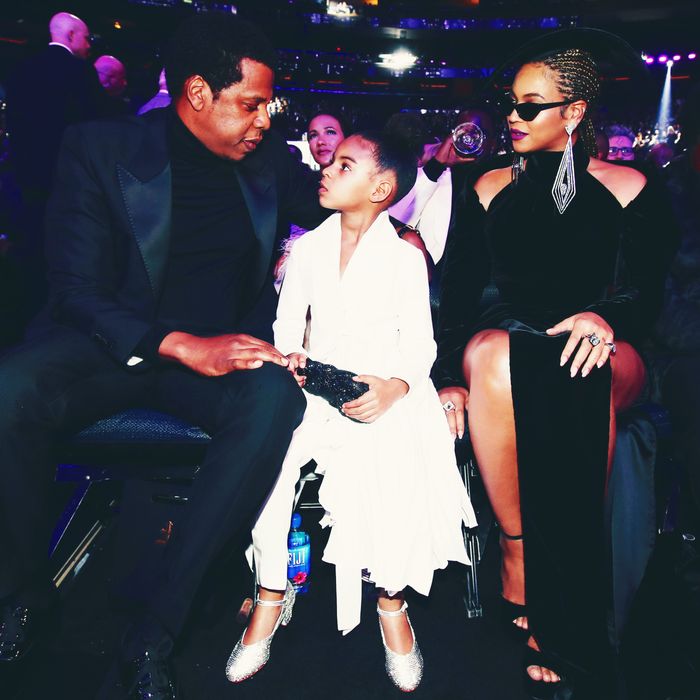 Jay-Z, Blue Ivy, and Beyoncé at the 2018 Grammys.
Photo: Christopher Polk/Getty Images for NARAS
It appears that Blue Ivy just told one of the world's most powerful couples to calm down on live TV. Given the unfortunate task of having to introduce U2 at this year's Grammys, singer Camila Cabello used her time onstage to deliver an inspiring speech about Dreamers, which was met with enthusiastic applause — perhaps too much for Blue. As Beyoncé and Jay-Z were clapping after Cabello asserted that dreams "are worth fighting for," Blue turned to her parents to give them the universal hand gesture for calm down, do less. It was an iconic exchange that's already been meme'd and GIF'd hundreds of times, and rightfully so.
Congrats to Blue for stealing the show two years in a row.