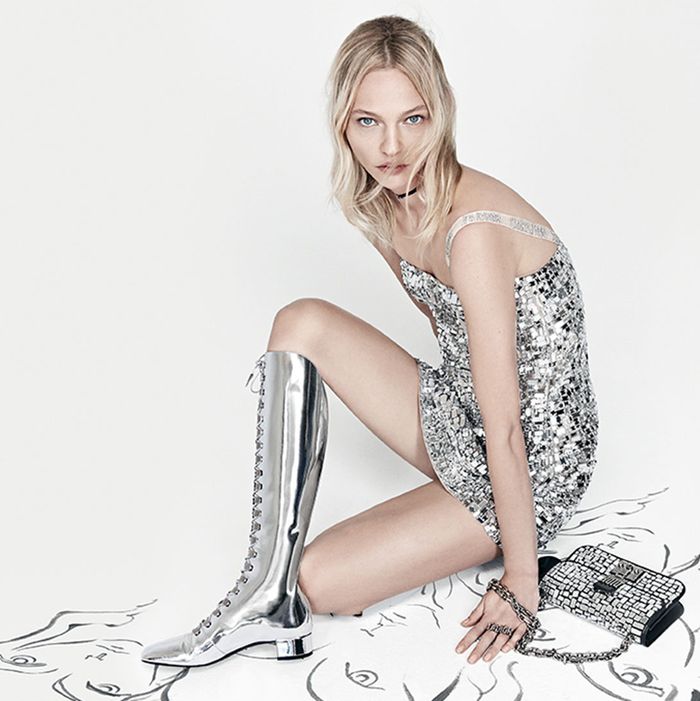 Photo: Shot by Patrick Demarchelier
Model and artist Sasha Pivovarova opened the spring 2018 Dior show last September wearing a striped T-shirt. It featured the words of Linda Nochlin which asked, "Why have their been no great women artists?" So it's no surprise that Maria Grazia Chiuri chose her to star in the brand's latest ad campaign.
Shot by Patrick Demarchelier, the ads feature Pivovarova surrounded by her own artwork — all portraits of women. The setting serves as a fitting complement to the collection since Chiuri was inspired by French-American sculptor Niki De Saint Phalle. The latter was known for her bold creations and approach to feminine identity which also is a key feature of Chiuri's vision for Dior. See the other two images below.