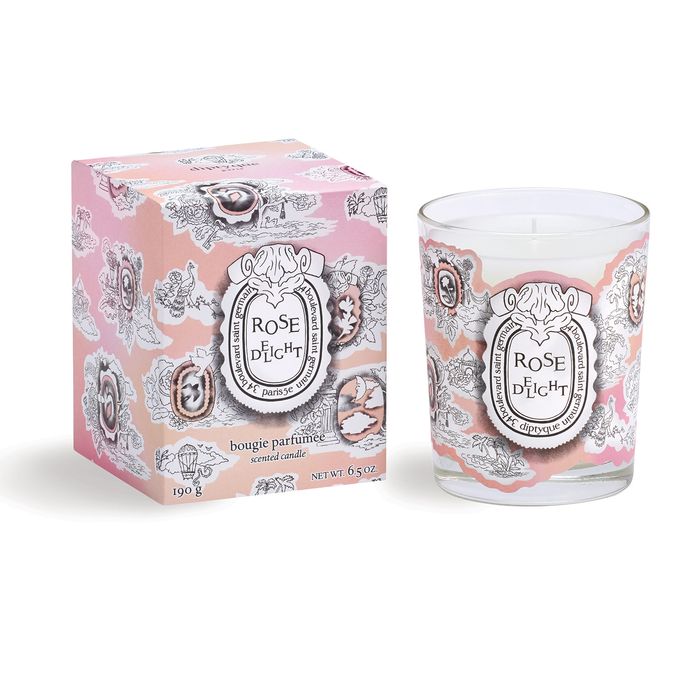 Photo: Courtesy of Diptyque
In the world of the candle obsessed, Diptyque is the eminence grise. One of the brand's managing directors once called consumer demand during the holiday season "frightening." Valentine's Day incites no less fervor and every year, the brand feeds into it by creating a new scent for the occasion. This year's scent is Rose Delight, inspired by C.S. Lewis's ultimate temptation: Turkish delight. The rosewater-flavored candy for which Narnia's Edmund Pevensie would sell out his entire family is a main core of the fragrance, with the addition of some lemon zest and the sweetness of warm honey. It's a powdery, slightly citrus-y, rosed-based scent.
The Rose Delight scent is also available in a Scented Oval (designed to fragrance a closet or room nook) and as Drawer Liners (scented paper you can use to line your dresser), which began selling out in stores. Fortunately, you can still buy the candle online, without even having to elbow any candle vloggers out along the way.
If you buy something through our links, New York may earn an affiliate commission.