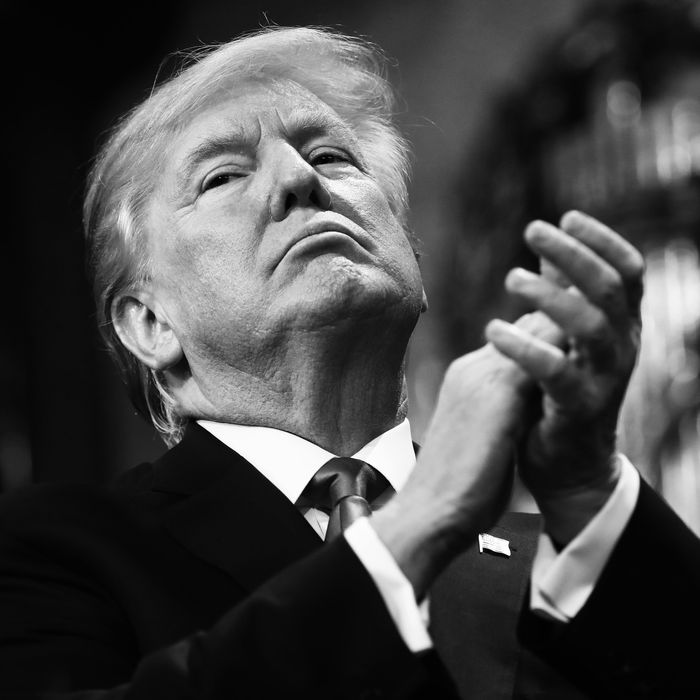 Big-boy clap.
Photo: Win McNamee/Getty Images
While some people may have been less than thrilled to be at Tuesday night's State of the Union, one person was certainly having a great time: President Donald Trump, who clapped more than anyone else in attendance (or in history, frankly).
The truck enthusiast got to participate in one of his favorite hobbies — praising himself — while also demonstrating that he knows how to repeatedly hit those hands of his together to form loud sounds anytime he felt that he made a good point. "The state of our union is strong because our people are strong." Clap. "And millions of Americans will have more take-home pay starting next month. A lot more." Loud clap (and point). "The individual mandate is now gone. Thank heavens." Even louder clap (right into the mic).
And, of course, Twitter took notice:
Well, at least someone seems to think that Trump's doing a good job.