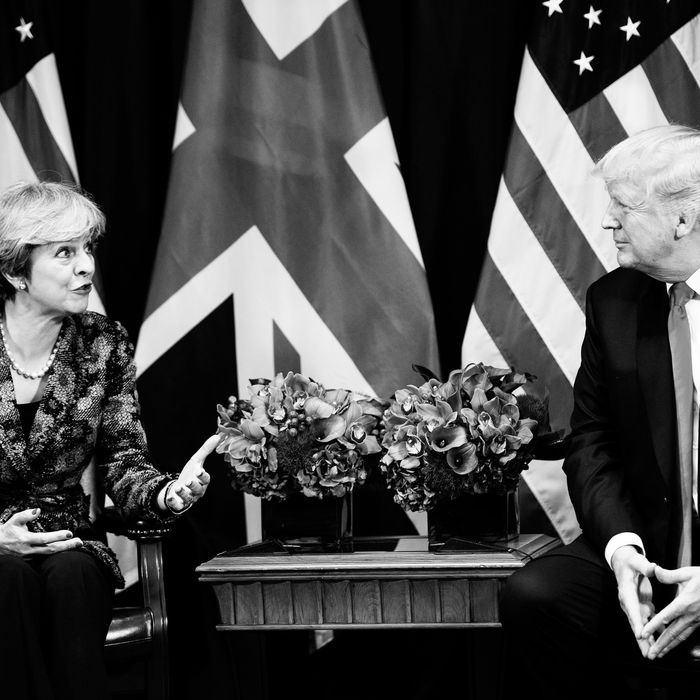 Chatty!
Photo: BRENDAN SMIALOWSKI/AFP/Getty Images
As Donald Trump once said: "Nobody has more respect for women than Donald Trump." And it shows!
According to a new report by Bloomberg, Trump has a tendency to dominate conversations with his British counterpart, Prime Minister Theresa May, but he will occasionally allow her to speak for up to ten whole seconds. Via Bloomberg:
During formal phone calls between the two leaders, May finds it almost impossible to make headway and get her points across, one person familiar with the matter said. Trump totally dominates the discussion, leaving the prime minister with five or ten seconds to speak before he interrupts and launches into another monologue.
Sources also described a meal May and Trump shared during her visit to the White House last January, which was "an hour of the president holding court and the PM being very diplomatic and not many other people saying anything."
It is unclear how many seconds May was allowed to speak that day.