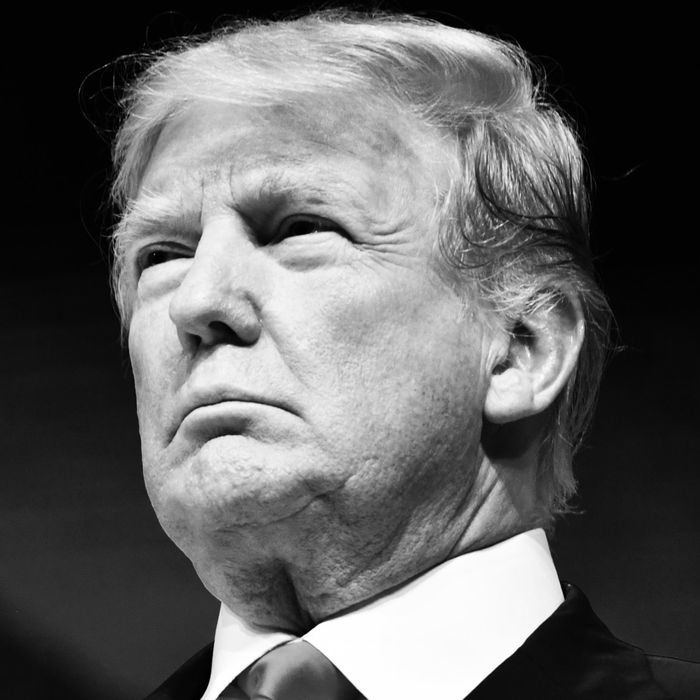 Donald Trump.
Photo: NICHOLAS KAMM/AFP/Getty Images
Finally, a long-awaited response to the question we've all been patiently asking ourselves: Does Donald Trump consider himself a feminist? It took British journalist Piers Morgan on ITV to get the answer out of Trump, which was, of course, no.
"No, I wouldn't say I'm a feminist," said the man whose sexist policies have not only harmed women stateside, but also those around the world. "That would be, maybe, going too far."
He then clarified his stance with the gender equivalent of "All Lives Matter": "I'm for women. I'm for men. I'm for everyone."
He also touched on this year's Women's March, which was attended by more than one million people, emphasizing that it was "a lot smaller than it was last year."
Honestly, great news for feminism: the last thing the movement needs after being heavily co-opted by Wall Street and fashion and "She-E.O.'s" is a Trump endorsement.