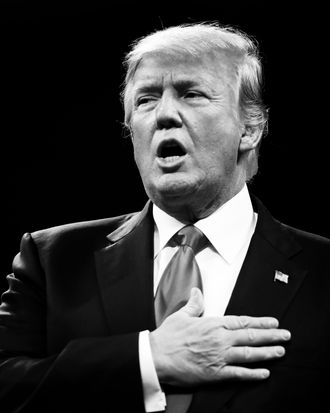 Donald Trump.
Photo: Jamie Squire/Getty Images
On Monday night, President Donald Trump finally got to achieve his dream of standing during the national anthem at a football game. He even attempted to sing along, leaving some to question if he knew all of the words.
Trump was met with a mixture of cheers and boos when he got onto the field of the Georgia-Alabama football game in Atlanta. Standing with military officers, he then placed his hand over his heart as "The Star-Spangled Banner" began to play. Trump sang along with some of the words — but not all, and of course people noticed.