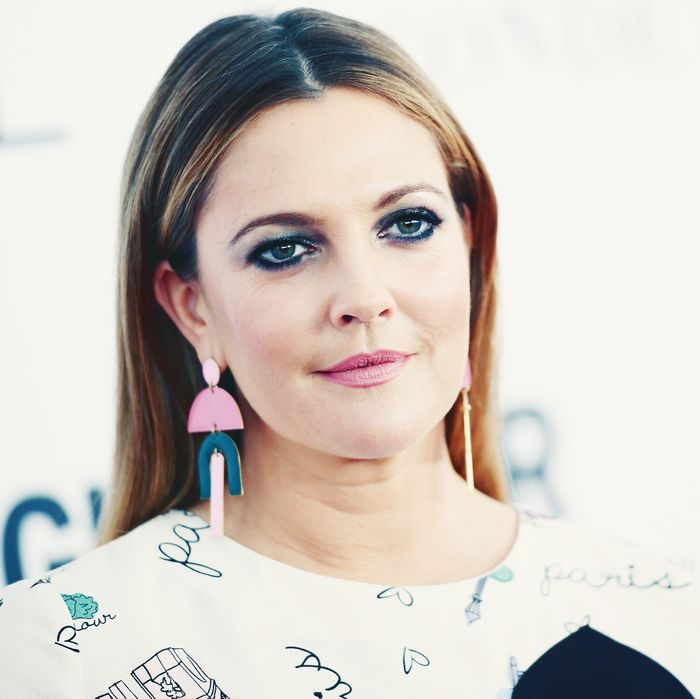 Drew Barrymore.
Photo: Dimitrios Kambouris/Getty Images for Glamour
Business is (dare we say) blooming for Drew Barrymore's Flower beauty line. In February the brand, which so far is only sold online and at Walmart, will roll out to 500 Ulta stores.
In addition to stocking about two-thirds of Flower's collection, Ulta will offer several exclusive palettes and lip products. It's Barrymore's third consumer company, in addition to her wine label and Amazon clothing line, Dear Drew. Flower launched in 2014 in Walmart and recently expanded into skin care as well, offering three $4 face masks. The rest of Barrymore's line is equally budget friendly with great online reviews about its good quality (users call its lipstick "cultworthy"), including matte lipsticks retailing at $9 and full eye-shadow palettes for $16. If you're going to buy into a celebrity beauty line and want "more joyful than serious beauty," here's the way to do it.