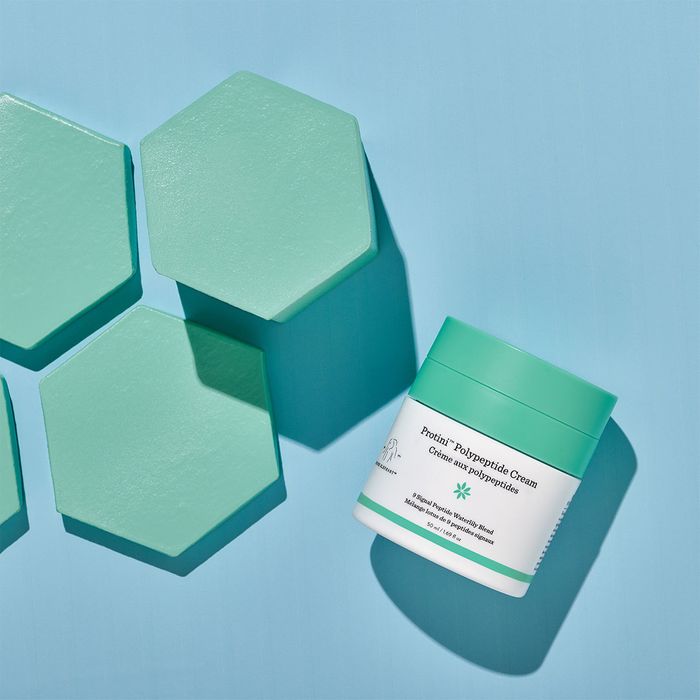 Your moisturizer might be a little lazy, but don't worry, cult "natural" brand Drunk Elephant has a solution for that. One of the fastest growing skin-care brands in Sephora history is launching a new super-charged moisturizer called Protini. At a press event for the product last night where attendees and fans included Leandra Medine (an investor) and star astrologer Susan Miller, CEO Tiffany Masterson called it the "get shit done" moisturizer.
Its creation was inspired by the daily protein shots Masterson throws into her morning smoothies. Likewise, this moisturizer is full of jam-packed skin nutrition including nine peptides and growth factors. The protein connection comes from the peptides, amino acids, and fragments of protein, which can help skin to sustain its resiliency. Protein structurally upholds the skin and helps retain its firmness, texture, and bounciness (here's a good peptide explainer from Paula's Choice). Protini also contains only the "good kind" of growth factor, Masterson specified (presumably not harvested from baby foreskin.) Although the product just launched this week, it somehow already has over 20 ebullient reviews on Sephora and over 6,000 likes. The era of the three martini lunch might be over, but perhaps it's time for the Protini breakfast.
If you buy something through our links, New York may earn an affiliate commission.