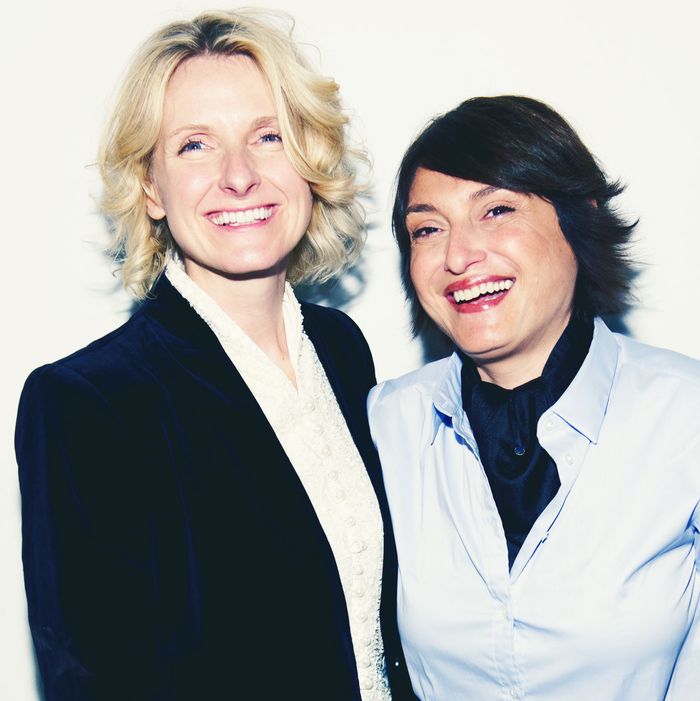 Photo: Noam Galai/Getty Images
Eat Pray Love author Elizabeth Gilbert fell in love with her best friend, Rayya Elias, when Elias learned she had pancreatic and liver cancer. The incurable diagnosis brought them together.
"I do not merely love Rayya; I am in love with Rayya," Gilbert wrote last year. "And I have no more time for denying that truth." They were friends for 15 years and partners for over a year. On Thursday, Gilbert announced Elias's death on Instagram and Twitter.
Elias was 57. A Syrian-born writer, musician, and filmmaker, Elias's own book (titled Harley Loco: A Memoir of Hard Living, Hair, and Post-Punk, From the Middle East to the Lower East Side) was published in 2013 with an introduction by Gilbert. In it, Elias detailed four decades of her life as a gay Middle Eastern woman in the U.S. — from fleeing Syria at age 7 with her family to Detroit, to arriving on New York City's music scene in the punk era.
She and Gilbert met in 2000 when Elias was working as a part-time hairdresser in an East Village walk-up. "She had this nasty little 'fro," Elias told The New York Times Magazine. "It looked like Art Garfunkel's hair."
Gilbert's announcement of their relationship on Facebook acknowledged the end of her nine-year marriage to José Nunes, who appeared in the "love" part of her bestselling memoir.
Last year, in the Facebook post publicizing their partnership and Elias's diagnosis, Gilbert wrote what she learned from Rayya:
Here is her mantra on truth … : "The truth has legs; it always stands. When everything else in the room has blown up or dissolved away, the only thing left standing will always be the truth. Since that's where you're gonna end up anyway, you might as well just start there."
"So I did what Rayya has taught me to do: I just started there," Gilbert wrote. "I spoke my truth aloud." She and Elias held a private commitment ceremony in June.