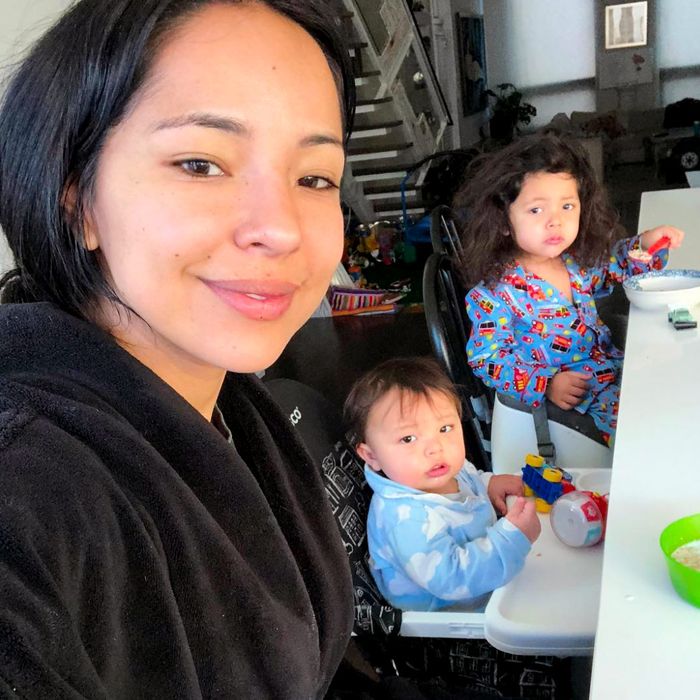 Photo: Elizabeth De La Piedra
Do you ever see someone on Instagram and think "Why is your skin so good?" We do, so we started asking. Welcome to Why Is Your Skin So Good, a new series.
Elizabeth De La Piedra has two small kids and a career as a photographer, so she doesn't have time for a drawn-out skin-care routine. "Skin care to me is a day-to-day thing, so I try to keep my to-dos short and sweet," she explains. But three things she always makes time for are "exercise, water, and sun protection." She describes her skin as "dry and porous," so hydration is key for her. Read on for her full routine.
The Cleanser
Photo: Glossier
"Glossier Milky Jelly Cleanser is my go-to because it's good at removing all the dirt and makeup. It won my heart because it gets rid of all the mascara."
The Moisturizer
"Glossier Priming Moisturizer is so good, my skin soaks it up, but it doesn't evaporate and disappear. It also looks good under makeup."
The Sunscreen
"I grew up in Australia so I know how important sunscreen is. I use Glossier, which comes on clear, it's not shiny, it's super light. It looks good underneath makeup too."
The Mist
"I use Heritage Store rosewater. It's definitely aromatherapy, but also a makeup setter, and feels like a glass of water for my face."
The Mask
"I use the Aztec Secret mud mask. I use apple cider vinegar with it, but you can use water too. It's only $8 at the drugstore! I use it once a week, if I ever have any big events, I definitely use it the night before. It's literally magic."
The Exfoliating Tool
"It's hard to juggle self-care appointments with kids and work and stuff, so the Dermaflash is amazing. I can exfoliate in the comfort of my pajamas."
If you buy something through our links, New York may earn an affiliate commission.