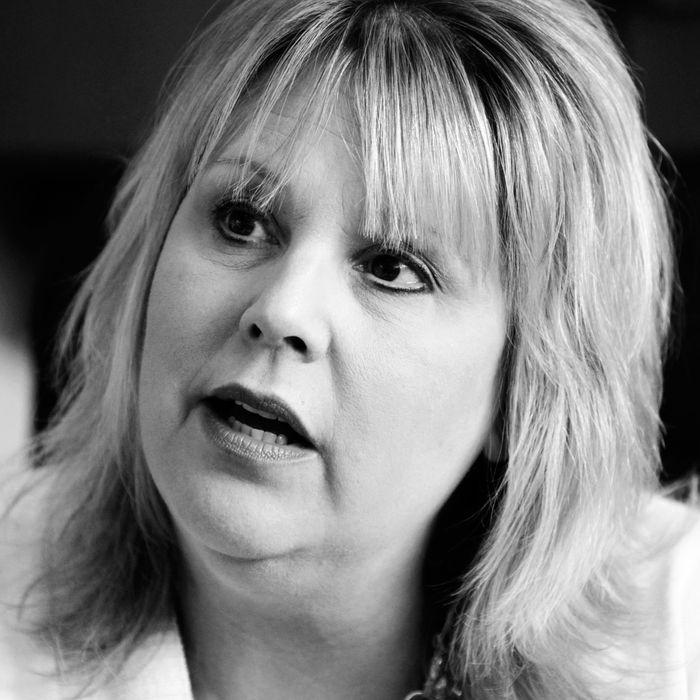 Cathy Stepp.
Photo: M.P. KING, STATE JOURNAL/AP
Like Nicole Kidman before her, U.S. Environmental Protection Agency official Cathy Stepp apparently understands the importance of a good fake nose. Case in point: She disguised herself in a fake nose and sunglasses to help her daughter pass a driving test.
As the Chicago Tribune reports, Stepp was recently appointed as the new EPA Region 5 administrator. During the first "all-hands" meeting with her new 200-plus staff on January 11 in Chicago, Stepp decided to have her daughter Hannah, 23, introduce her before she spoke. Hannah apparently tried to "humanize" her mother by sharing a nice anecdote. But instead, she outed her mom as a person who "always" carries a fake nose. Per the Tribune:
"I failed my first driving test," Hannah told Chicago Inc., repeating a story that she acknowledges she told the packed room of her mother's staff Jan. 11. "My mom said, 'You're not going to fail it again!' "




"She put on a disguise of a fake nose and sunglasses and went to the DMV and followed someone taking the driving portion of the test so that she could learn the route, and then we practiced it," Hannah continued. "I didn't fail the second time!"
The story of the incident — which apparently happened seven years ago — "baffled" some of the staffers in attendance. One employee told the Tribune, "For a public official's daughter to admit that in front of her entire staff? It's unethical … and then, did she help put someone unsafe on the roads?"
The Wisconsin Department of Transportation told the Tribune it had "no opinion" on the ethics of following test takers and wouldn't require Hannah to take the test again, while EPA spokeswoman said, "I wouldn't characterize it as cheating."
Ah, the power of a mother's love.