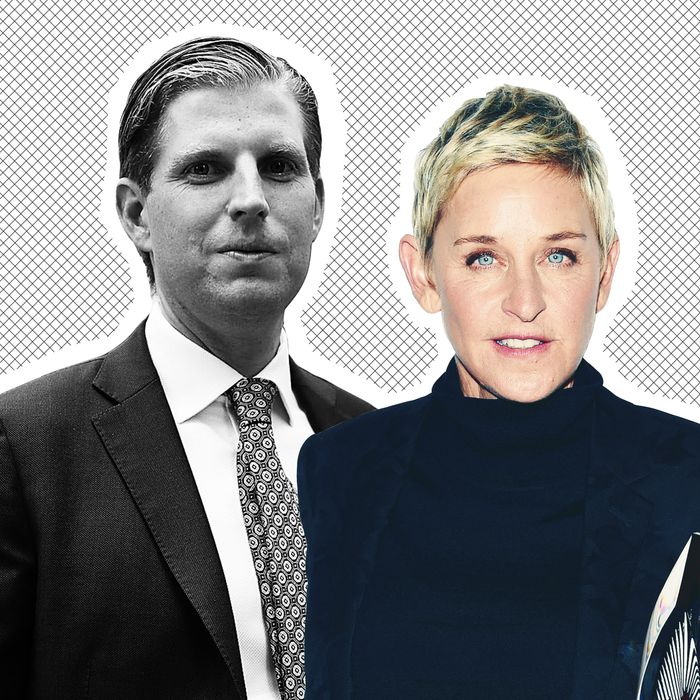 Eric Trump and Ellen DeGeneres.
Photo: Getty Images
Eric Trump is wildly suspicious of women, and when Twitter suggested that he follow Ellen DeGeneres, the president's Large Adult Son came to the only conclusion he could possibly fathom: the TV personality must be part of the #Deep State.
According to Trump, DeGeneres isn't the sole operator in the shadowy "deep state" conspiracy, which purports that a group of civil servants is secretly manipulating government policy and working to delegitimize the current administration. DeGeneres joins forces with Barack Obama and Hillary Clinton, who Twitter also suggested that Trump follow.
"Shocking… once again, here are the @Twitter 'suggestions' of who I should follow. #DeepState."
Given neither Clinton nor Obama are currently employed by the government, and DeGeneres has never been a civil servant, it appears that Eric does not quite understand the subject of his own tweets — something he has in common with his brother, DJT Jr.