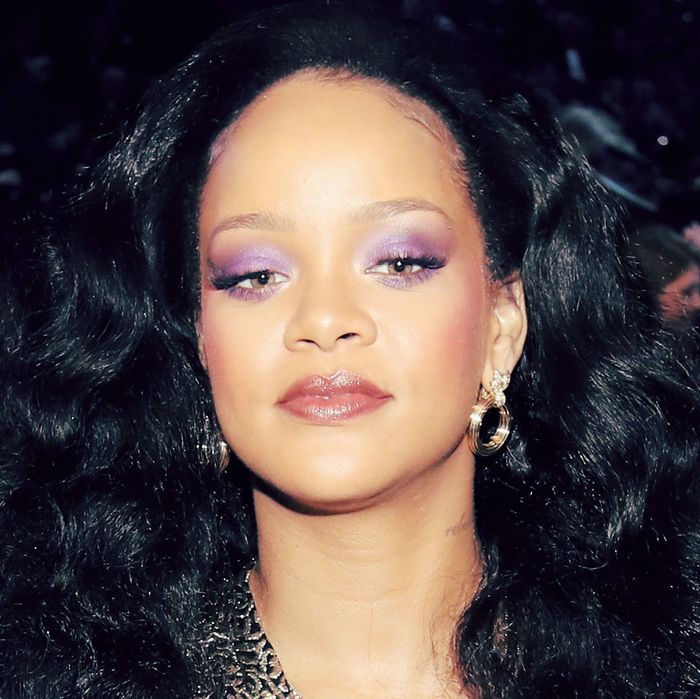 Rihanna.
Photo: Christopher Polk / Staff/2018 Getty Images
What would awards-show style (and memes) be without Rihanna? Last night, the singer did not disappoint at the 60th annual Grammy awards. She did not walk the red carpet, but still managed to have three (3) outfits during the show.
Outfit 1
She started off the night accepting the award for Best Rap/Sung Performance for "Loyalty" with Kendrick Lamar in a patent-leather trench coat and gloves by Alexandre Vauthier Haute Couture. Very Bonnie and Clyde.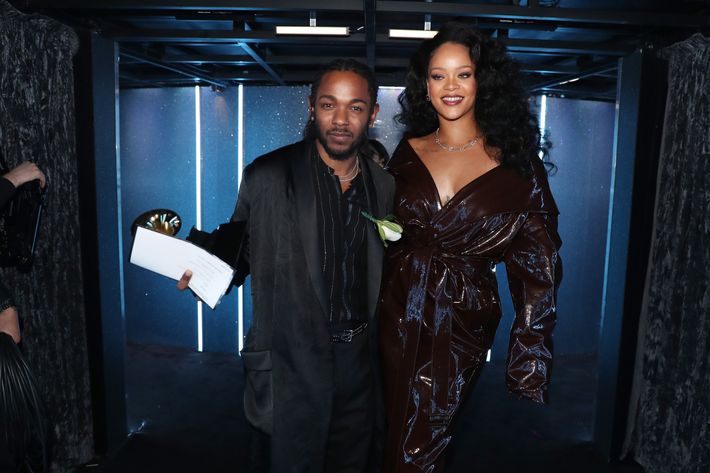 Outfit 2
For her performance of "Wild Thoughts," she went a tropical route and wore a custom Adam Selman dress, orange glittery tights, and a flower in her hair. And if anyone can pull of that look, it's Rihanna. Plus, it does look really fun to dance in.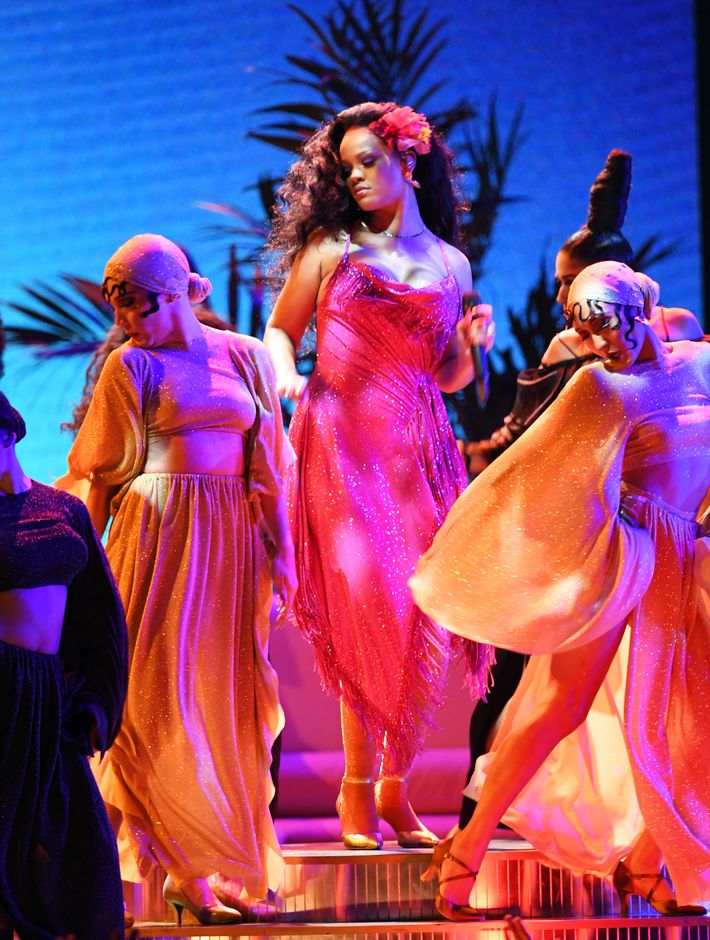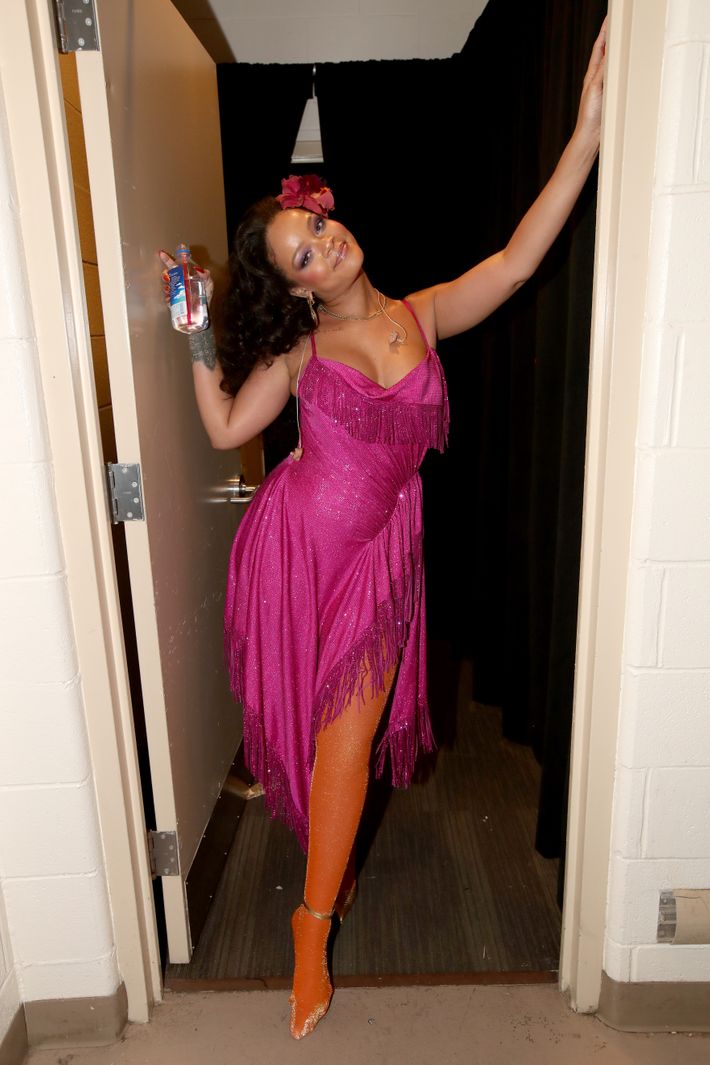 Outfit 3
She capped off the night in a Yves Saint Laurent crop top and midi skirt. It was her most traditional red-carpet look of the night, but she still had some fun details. The top channeled Britney Spears in "Baby One More Time" and her (hardworking) makeup team threw on some purple eye shadow for a pop of color.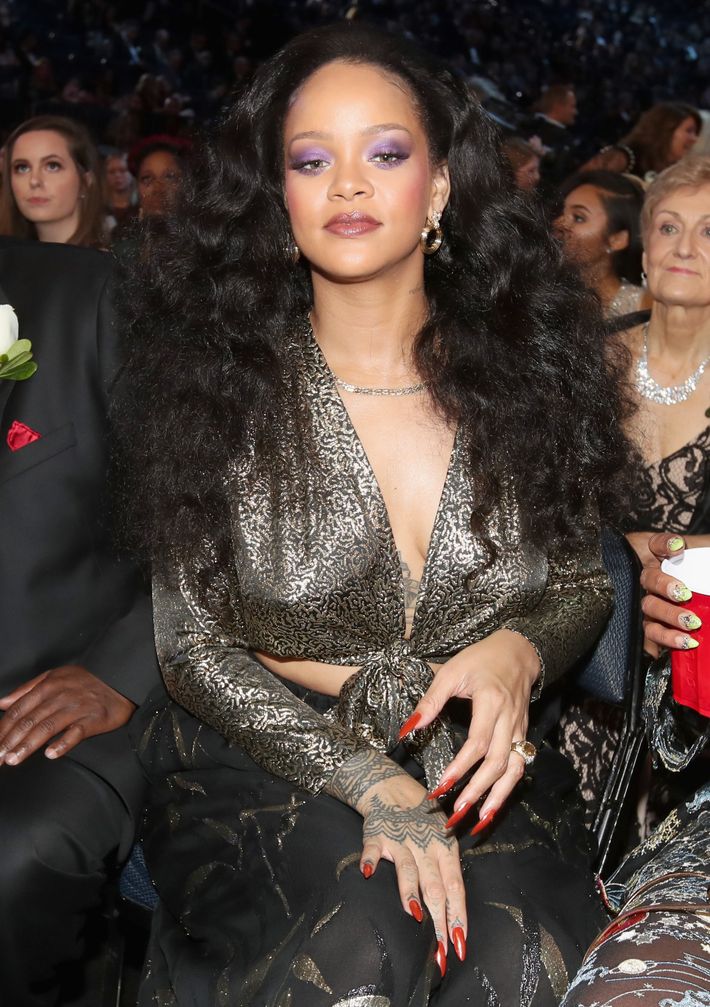 Bonus: The Preshow Instagram
At this point, Instagram is practically the red carpet for Beyoncé and Rih, as they tend to post photos there instead of walking for the line of photographers at the show. Rihanna's preshow outfit did not make an appearance at the show, but judging by the 2 million likes, the all-white outfit made an impression. Stay pressed, everyone.