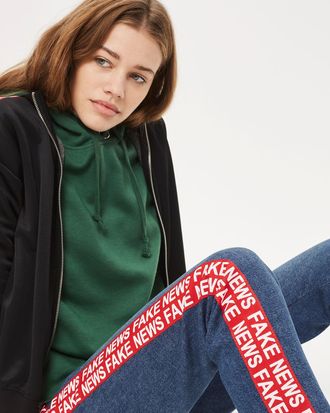 Just in time for Donald Trump's eagerly anticipated Fake News Awards, Topshop is selling the only pair of pants a nominee needs: straight-leg, stretch-denim jeans with a cheeky "FAKE NEWS" side stripe. Run, don't walk, to buy a pair — many sizes are sold out, and according to Topshop, the jeans are trending.
The president's Fake News Awards will honor "the most corrupt and biased of the Mainstream Media," and while the ceremony was originally scheduled for today, Trump moved it to next Wednesday.
"The interest in, and importance of, these awards is far greater than anyone could have anticipated!" Trump tweeted.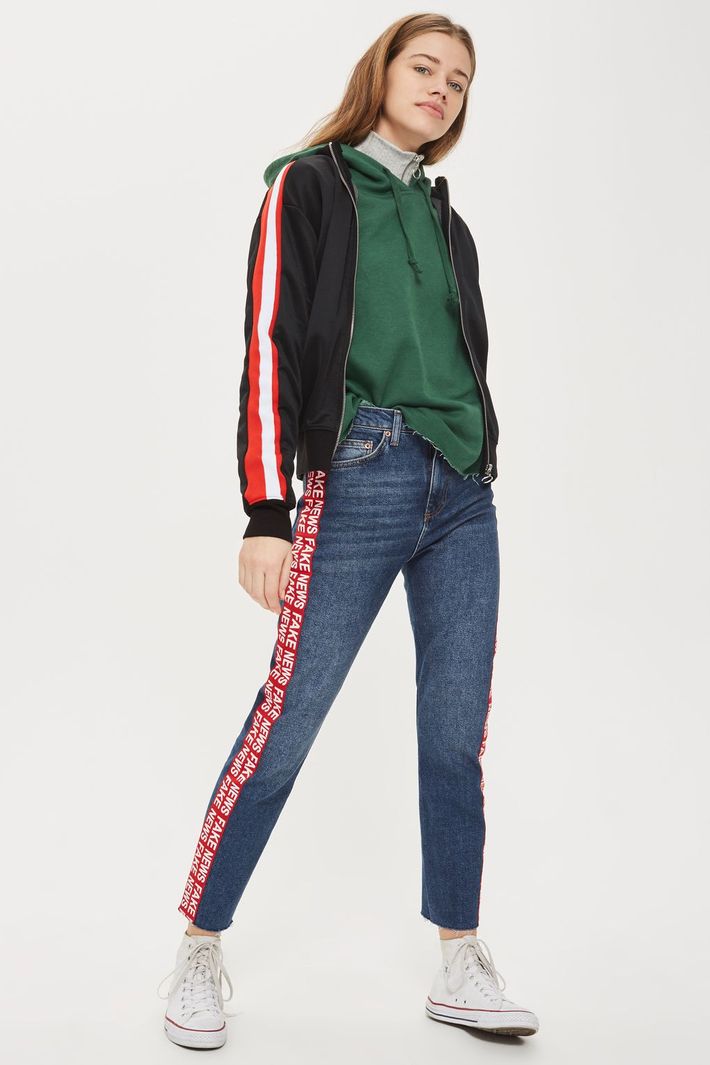 You'll definitely want to pay the extra $15 for express shipping for these pants, just to be safe. Add that fee onto the jeans's low price of $90, and you'll have half your red-carpet outfit for just $105 — a steal! Pull out your old "Nasty Woman" T-shirt to complete your look.