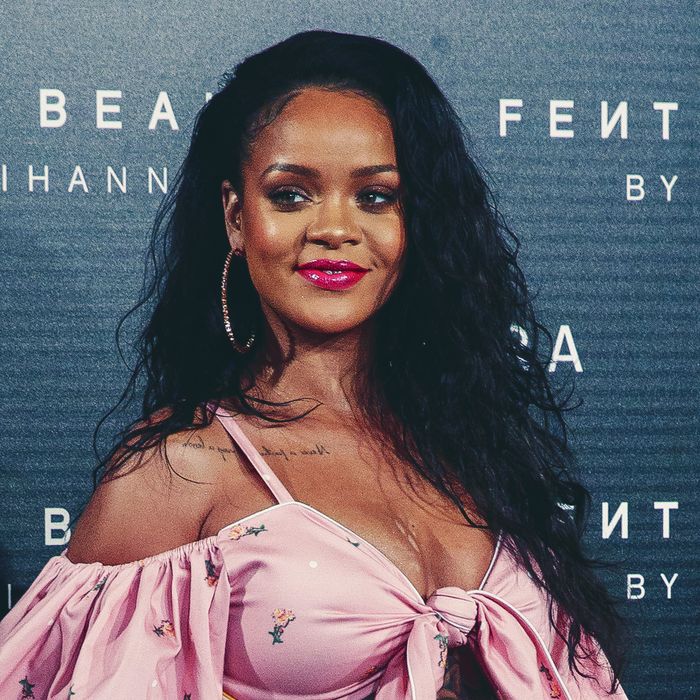 Rihanna.
Photo: Eduardo Parra/Getty Images
While Kylie Jenner has been lying low, Rihanna has taken over as the queen of celebrity beauty. WWD has reported that Rihanna is on track to outsell Kylie's lip kits, and her sister Kim's beauty line.
Fenty Beauty's sales in its first month were five times higher than Kylie Cosmetics' and 34 percent higher the second month, according to online research firm Slice Intelligence. Jenner's two-year-old brand still had the highest yearly sales, but it looks promising that Fenty will soon overtake the Kardashian Kosmetics empire.
They also found that people who buy Fenty Beauty spend more on makeup annually than those who buy Kylie Cosmetics or KKW Beauty. Fenty Beauty sales have also already outpaced Kat Von D. Rihanna has proved the seemingly simple notion that inclusivity works.