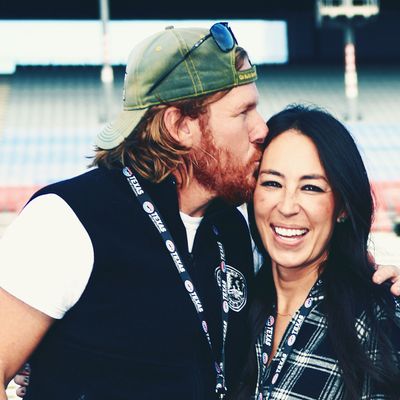 Chip and Joanna Gaines.
Photo: Jared C. Tilton/Getty Images
After teasing their pregnancy on Twitter and Instagram, HGTV stars Chip and Joanna Gaines confirmed that they are expecting a fifth (!) child. They posted a photo of themselves feeling each other's matching baby bumps, although we're guessing that Chip's was fake.
On New Year's Day, Joanna posted a photo of a lake to Instagram, with the sneaky caption, "New year, new hope … Be expectant."
The couple already has four children: Drake, 12; Ella, 11; Duke, 9; and Emmie Kay, 7. Baby No. 5 will be the first since Fixer Upper began, meaning it will only know a life of HGTV glory. Congratulations to the happy couple.