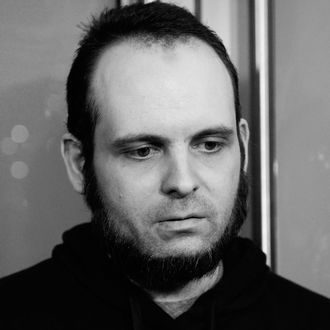 Joshua Boyle.
Photo: Nathan Denette/AP
A few months after being released from Taliban captivity, Canadian Joshua Boyle has been arrested in his homeland. He now faces 15 charges, including sexual assault and forcible confinement.
Here's what to know about the case.
How was Boyle taken hostage?
Boyle, 34, and his American wife, Caitlin Coleman Boyle, were kidnapped by the Haqqani network while backpacking near Kabul, Afghanistan in 2012. They were held for five years in Afghanistan and Pakistan, during which Caitlin gave birth to three children. Both Boyles describe a harrowing ordeal, saying that militants had raped Caitlin and killed their infant daughter while they were in captivity. (The Taliban has denied those claims.)
When was he rescued?
Boyle and his family were rescued on October 11 by the Pakistani military after spending five years as hostages. They returned to Canada shortly afterwards, and Boyle famously commented that he thought his captors were joking when they told him that Donald Trump is the president of the United States.
What crimes is he accused of?
The Toronto Star reports that Boyle is facing 15 charges: "eight counts of assault; two counts of sexual assault; two counts of unlawful confinement; one count of uttering death threats; one count of causing someone to 'take a noxious thing', namely Trazodone [an anti-depressant]; one count of misleading police." The crimes were allegedly committed between October 14 — just two days after he returned to Canada — and December 30. Per a court order, the alleged victims cannot be identified publicly.
What comments have he or his family made at the time?
"I can't speak about the specific charges, but I can say that ultimately it is the strain and trauma he was forced to endure for so many years and the effects that that had on his mental state that is most culpable for this," wife Caitlin told ABC News in a statement. "Obviously, he is responsible for his own actions, but it is with compassion and forgiveness that I say I hope help and healing can be found for him. As to the rest of us, myself and the children, we are healthy and holding up as well as we can."
What's next for the case?
Per The Guardian, Boyle appeared in court in New Year's Day and had a video court appearance on Wednesday. His next appearance is scheduled for next week, while his lawyers are attempting to get him bail.