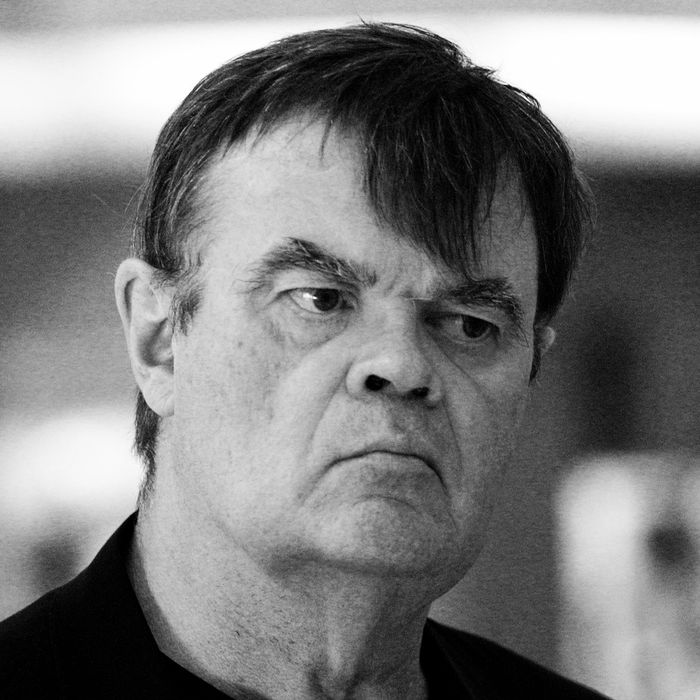 Garrison Keillor.
Photo: Tim Boyle/Getty Images
Shortly after Minnesota Public Radio (MPR) released its bombshell investigation into Garrison Keillor's history of sexual misconduct, the former host of A Prairie Home Companion told a local news station that one of the women who has accused him of sexual harassment "enjoyed the flirtation."
In an email to KARE 11, Keillor said that "the allegations are untrue … whatever flirtation occurred between the complainant and me was mutual, believe me," and adding, "she enjoyed flirtation, as many people do."
Keillor sent the email in response to MPR's investigation, as well as a letter published by MPR's CEO Tim McTaggard, in which he explains why the company decided to fire Keillor back in November.
Though Keillor claimed only to have put his hand on the woman's bare back, McTaggard wrote: "In a letter to MPR dated October 22, 2017, the woman's attorney described dozens of sexually inappropriate incidents directed at her client over a period of years."
The MPR investigation also found that, among other things, Keillor had several romantic relationships with female colleagues, and made an inappropriate remark to a young woman applying for an internship.
"How to respond to so many untruths in a short space?" Keillor wrote in a statement to MPR News on Wednesday.
"If I am guilty of harassment, then every employee who stole a pencil is guilty of embezzlement. I'm an honest fiction writer and I will tell this story in a novel."