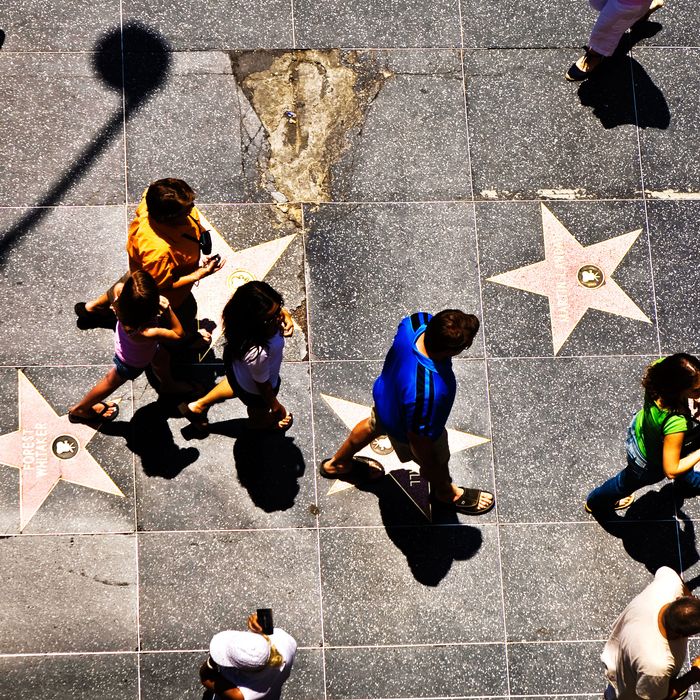 Photo: Jörg Hackemann/Getty Images
TV assistants, writers, and executives are busy filling out a live Google doc with their race, gender, and salary information.
The spreadsheet titled "TV Writers Salary" was designed to bring transparency to the pay differences by race and gender, according to The Hollywood Reporter.
So far the document, which was passed around social media earlier this week, has been filled out by over 400 people. And it is already highlighting pay disparities between men, women, and people of color.
A female co-producer and person of color says that she earned $10,000 an episode for a CW network show. By contrast, a white woman in the same job at CW said she made $14,000 an episode, The Hollywood Reporter points out.
The spreadsheet has also indicated a disparity between male and female co-producers at CBS. A white woman reported she made $20,500 per episode while a white man said he made $30,000 per episode.
Increased attention is being paid to the Hollywood pay gap after news broke that the stars of the film All the Money in the World were paid significantly different salaries for similar work. Actress Michelle Williams reportedly made $625,000 while actor Mark Wahlberg made $5 million for the role. (Wahlberg has pledged to donate his salary to Time's Up.)
Read the Google Doc here.