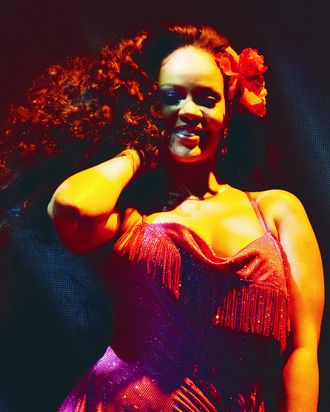 Rihanna.
Photo: Lester Cohen/Getty Images for NARAS
The red carpet at the 2018 Grammy Awards did not disappoint — it had more personality than most awards shows and New York Fashion Week street style combined. But the bar was raised even higher for the main event, when Beyoncé and Lorde showed up after skipping the red carpet, and stars like Rihanna, SZA, and Cardi B performed.
Below, we rounded up every fashion moment you may have missed from the night.
The Carter Family Held Court
The family that slays together, stays together. The Carters kept it classy in black and white, and Beyoncé added an extra something with her avant-garde beret. According to Blue Ivy, though, her parents were not nearly low-key enough.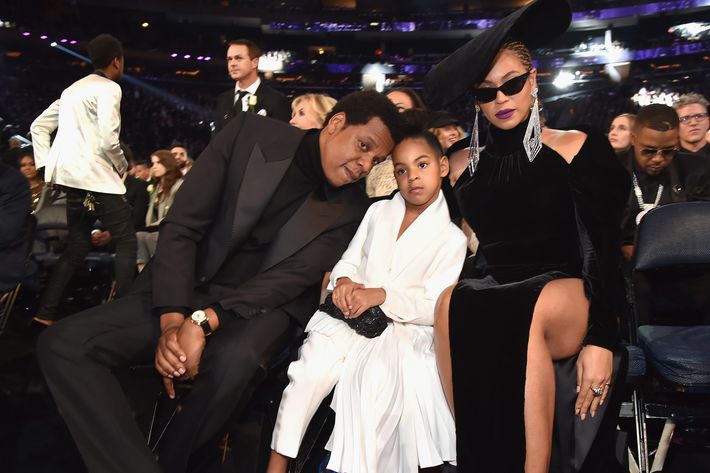 Lorde Wore Her Own Version of a White Rose
She sewed a passage from the feminist artist Jenny Holzer into her dress — a move pulled right out of Phantom Thread!
And Matched Her Flask With Her Dress
Lorde took cues from Rihanna, who brought a bedazzled flask to the Grammys last year.
Rihanna Wore Latex Gloves
She was not about to catch the flu.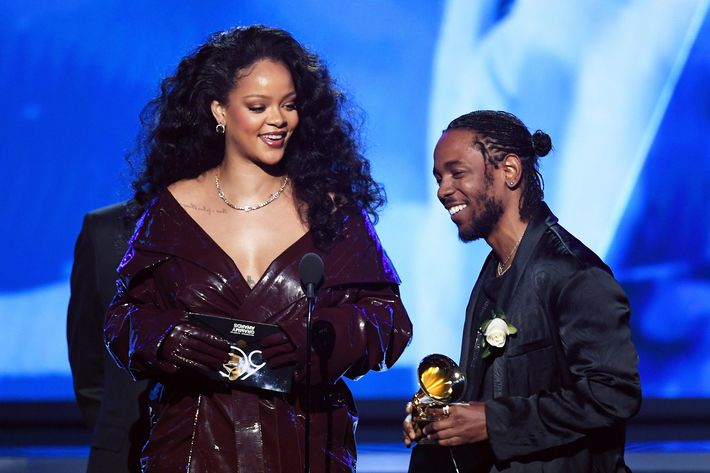 And Then Changed Into 275,000 Crystals
According to Rihanna's stylist, Mel Ottenberg, the custom Adam Selman gown she wore for her performance of "Wild Thoughts" was made of 275,000 crystals — that's 50,000 more crystals than her now-iconic "naked dress" by the designer, which she wore to the 2014 CFDA awards.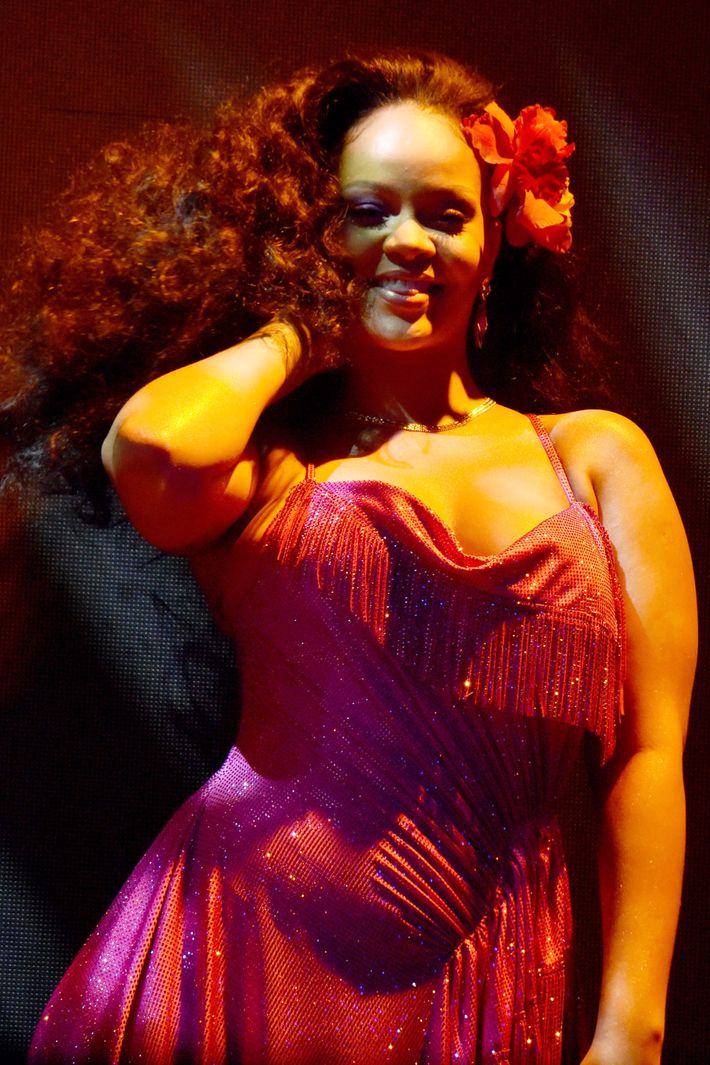 Cardi B Was in Living Color
Cardi B performed "Finesse" with Bruno Mars in full Moschino. The music video (and live reenactment) was inspired by the '90s television series In Living Color.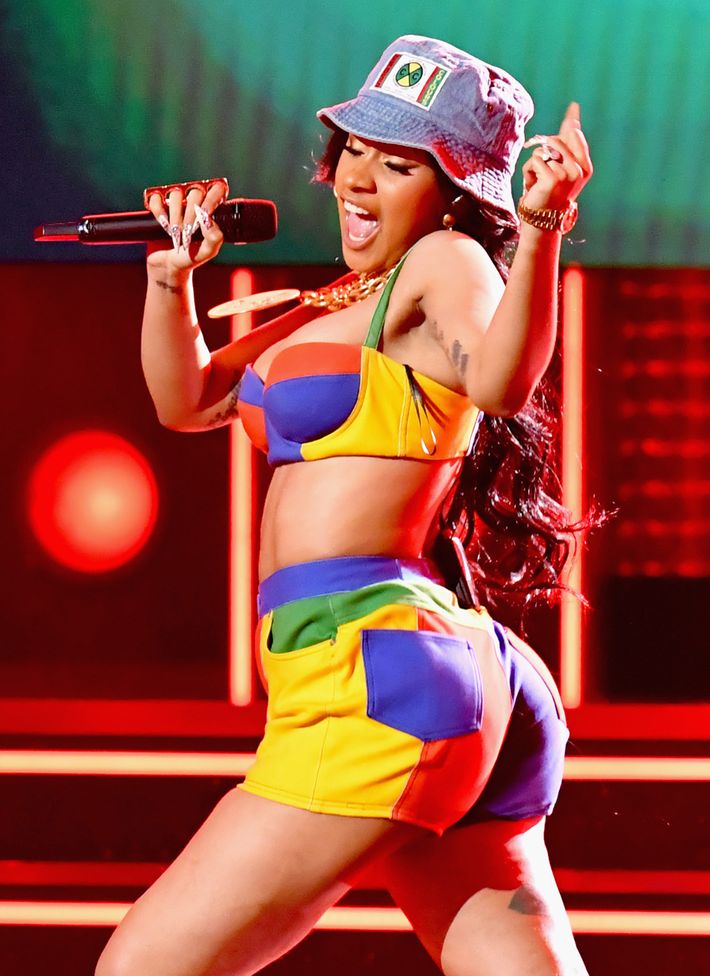 SZA Wore a Fringe Basketball Top
Although SZA said she would "hide behind her hair" at the awards show, her clothes rivaled it for attention. This sequined fringe top by Monse paired with split jeans and sneakers proves that you don't need 275,000 crystals to stand out.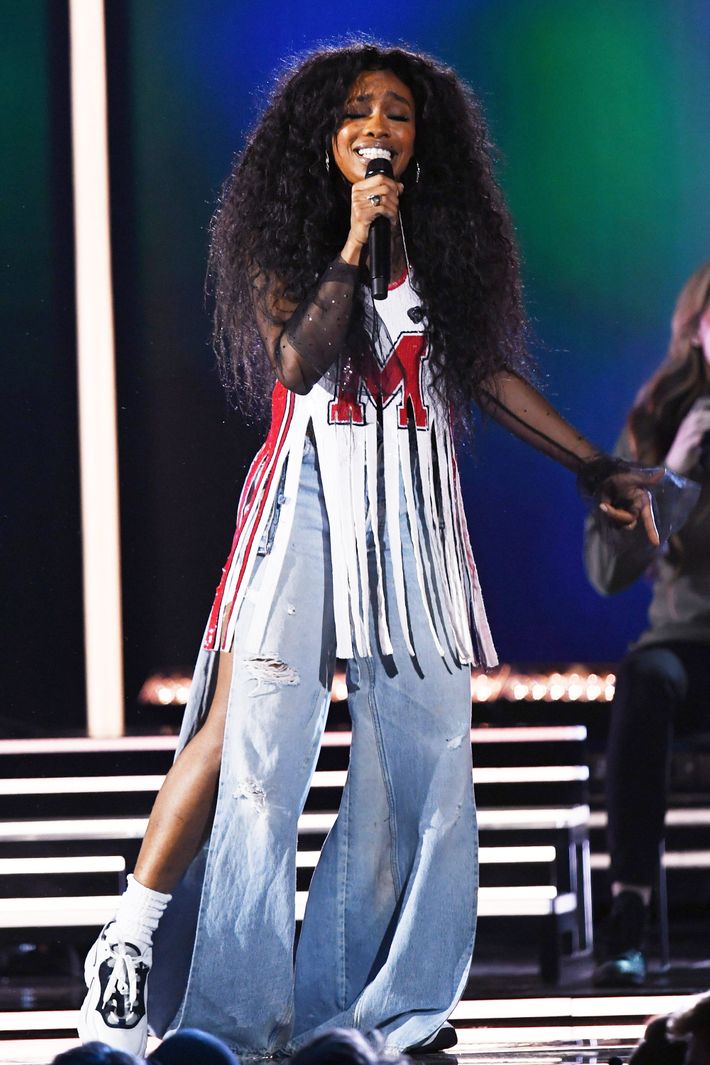 Everyone Wore Sunglasses Inside
Maybe it was because Patti Lupone's presence was blinding. Maybe it was because they wanted to hide all their eye-rolls. Either way, it was a power move.