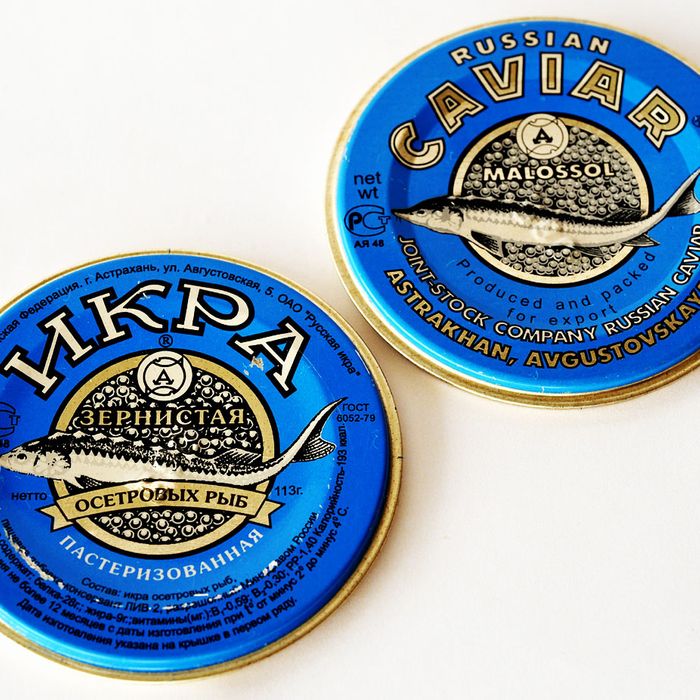 Photo: Christian Kleis/Christian Kleis
Whoever was in charge of the caviar display at the Mar-a-Lago restaurant last night committed a truly appalling, unforgivable sin: The caviar was served with … plastic spoons.
This is the sort of faux pas one might be able to get away with at, say, a last-minute New Year's Eve party with struggling creatives who aren't familiar with caviar etiquette — but not at the restaurant in Trump's glitzy resort. Caviar must absolutely be served with mother-of-pearl spoons, as every rich bon vivant knows, and one guest took to Instagram to express her disgust with the presentation.
"I hate to do this, but this is a total #disgrace , #shame on #maralago , you can't serve caviar with plastic spoons!" she wrote. "Please offer your caviar with mother of pearl spoons and dishes!"
She was also horrified by the accompaniments, which appear to be assorted crackers.
The woman later edited her post to specify that she was just at the restaurant, not Trump's inauguration anniversary bash that was occurring simultaneously at Mar-a-Lago, after facing criticism. Though some Instagram users comforted the guest — who was both "#embarrassed and #saddened" — most berated her for supporting Mar-a-Lago and mocked her traumatic experience.
"You must be devastated! My thoughts and prayers are with you during this difficult time. I can't even fathom what you must be going through emotionally!" one commenter wrote.
Guess this is just what happens at the resort restaurant when the Mar-a-Lago staff uses up all the mother-of-pearl spoons for the caviar at Trump's posh party nearby.