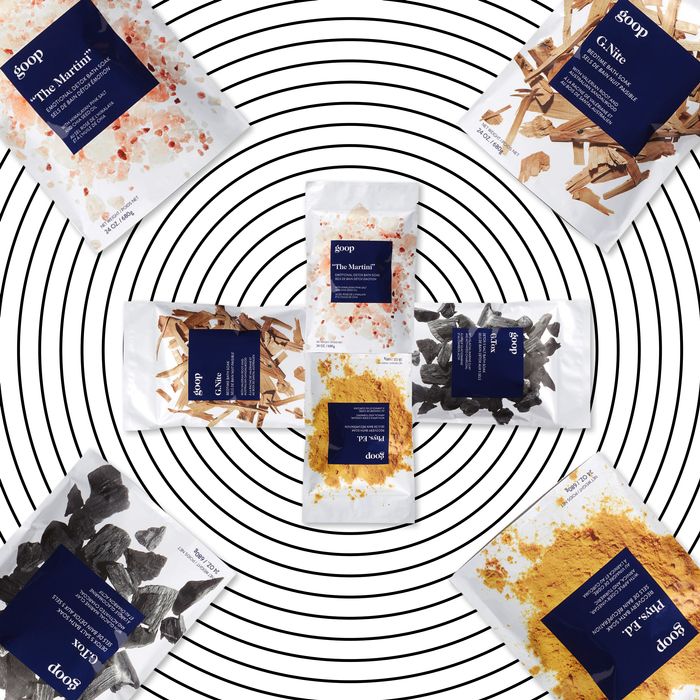 The first bath products from Goop are here and developed by daily- bath-enthusiast Gwyneth Paltrow herself. The line consists of five soaks that target specific needs, like a need to chill out or heal.
Paltrow worked with her Soho-based acupuncturist Paul Kempisty to create the essential-oil blends used in the soaks. Ingredients like turmeric, apple cider vinegar, eucalyptus, and glacial marine clay are said to assist with everything from injury recovery to falling asleep. There's also an "emotional detox" soak called The Martini, which uses Himalayan pink salt, myrrh, frankincense, and chia-seed oil to "take the edge off" and "support spiritual growth and expanded consciousness."
One bag is enough for three indulgent baths, which means it'll cost a little over $10 each time to bathe like Paltrow. But Goop reassures that using these soaks is better than other harsh sudsy products.
Paltrow's soaks are available on Goop now.
If you buy something through our links, New York may earn an affiliate commission.