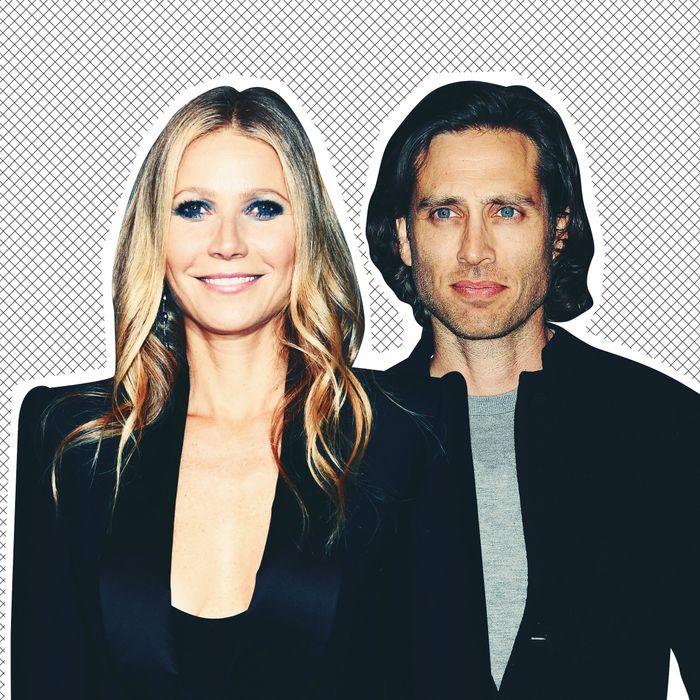 Gwyneth Paltrow and Brad Falchuk.
Photo: Getty Images
Actress and coffee-enema evangelist Gwyneth Paltrow confirmed her engagement to writer-producer Brad Falchuk earlier this month via Goop magazine's "Love and Sex" issue.
Now, she's ready to start planning.
"I'm excited about everything!" Paltrow told People during a recent press tour for Goop Bath Salts.
"I've never had a wedding before," Paltrow told People. (She and ex Chris Martin eloped in 2003.) "So even though I'm 45, I sort of feel like a 21-year-old."
Paltrow has apparently been dating Falchuk, who co-created Glee, for three years. They reportedly met on the Glee set.
So far, Paltrow said she hasn't "really started making any formal plans." But she's collecting ideas.
"It's kind of fun to talk about with my girlfriends," Paltrow told People. "They send me pictures of dresses — they're as excited about it as I am. It's pretty cute."
Martin is now dating actress Dakota Johnson, and Paltrow seems to have signed off on the pairing. Paltrow recently described Martin as "like a brother." Does that mean he'll be part of the wedding?