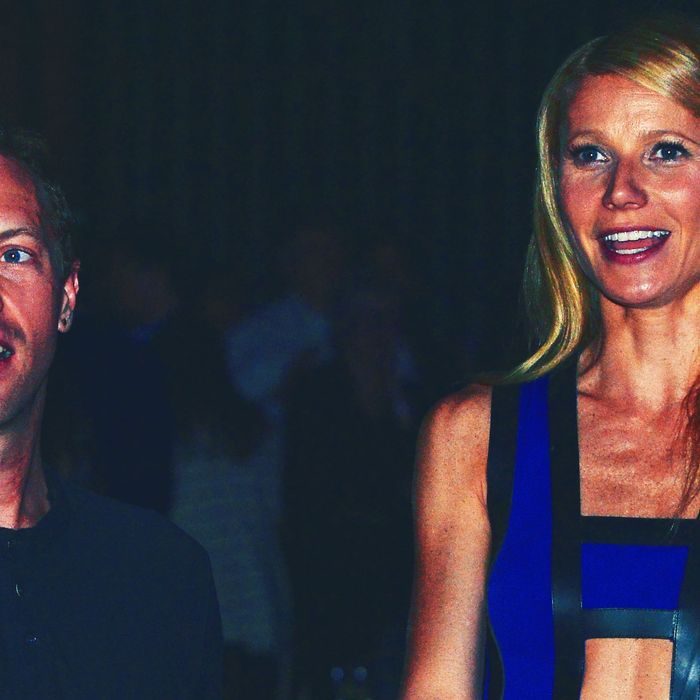 Chris Martin and Gwyneth Paltrow.
Photo: Charley Gallay/Getty Images for Entertainment I
Seems like all is well between Gwyneth Paltrow and Chris Martin since they consciously uncoupled in March 2014 after ten years of marriage — so well that Paltrow now thinks of Martin not as her ex-husband and father of her children but as her brother.
"He's really like my brother, we're very familial," Paltrow told Stephen Colbert on The Late Show. "It's nice, it's great." Great!
She didn't deny that their divorce was difficult — "divorce is terrible, it was very painful, it was really hard," she divulged to Colbert. However, the couple set a goal to "maintain the family" throughout the split, which they apparently did, given Martin is now brunching with Paltrow and her new fiancé, Brad Falchuk.
Paltrow's relationship with ex Brad Pitt, on the other hand, doesn't seem quite so familial.