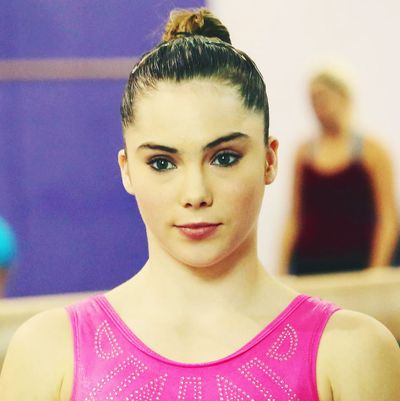 McKayla Maroney.
Photo: FOX/FOX via Getty Images
Gold-medal-winning gymnast McKayla Maroney is one of more than 140 young women who have accused former USA Gymnastics doctor Larry Nassar of sexual abuse.
In 2016, following the allegations, Maroney signed a $1.25 million settlement with USA Gymnastics. As part of the agreement, Maroney was not able to speak publicly about what she says happened.
This led to an outcry on social media yesterday, and model Chrissy Teigen and actress Kristen Bell offered to pay Maroney's fine. Now, USA Gymnastics says Maroney is free to speak without retribution.
Nassar has been found guilty of sexual abuse, and will be sentenced this week. In a separate charge, he has been sentenced to 60 years for possessing child pornography. In a statement to USA Today, USA Gymnastics said going forward, Maroney will not face retribution for sharing her experience:
USA Gymnastics has not sought and will not seek any money from McKayla Maroney for her brave statements made in describing her victimization and abuse by Larry Nassar, nor for any victim impact statements she wants to make to Larry Nassar at this hearing or at any subsequent hearings related to his sentencing. This has been her right and USA Gymnastics encourages McKayla and anyone who has been abused to speak out. USA Gymnastics remains focused on our highest priority — the safety, health and well-being of our athletes and creating a culture that empowers and supports them.