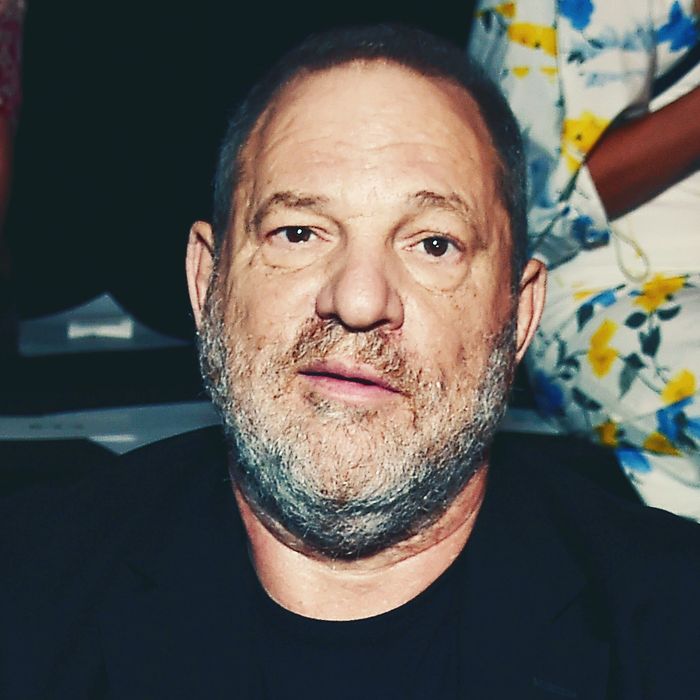 Harvey Weinstein.
Photo: Nicholas Hunt/Getty Images For NYFW: The Shows
Being held accountable for your actions is expensive, it turns out. According to "Page Six," disgraced Hollywood mogul Harvey Weinstein told his first wife, his former assistant, Eve Chilton, that he would be unable to pay child support for "at least one year" because of all his current financial obligations.
Last month, Chilton, who shares three children with Weinstein, reportedly went to court to demand that Weinstein pay her the $5 million he still owed her from their 2004 divorce settlement. That amount allegedly included $50,000 a year for vacations, $100,000 for camp, and $500,000 for college.
Court documents say Chilton "claimed such relief was warranted as there was 'real and present danger' he would default on his financial obligations to her, noting she was informed he would not be able to pay his child support for at least one year."
A Manhattan Supreme Court denied Chilton's demand, however, saying she failed to show "a consistent pattern of arrears."
Weinstein's expenses have indeed piled up since being accused of sexual misconduct by dozens of women. In addition to his various legal fees and rehabilitation costs, earlier this week, Weinstein reportedly reached a divorce settlement with his second wife, Marchesa designer Georgina Chapman. Chapman is rumored to be getting between $15 and $20 million in the deal.