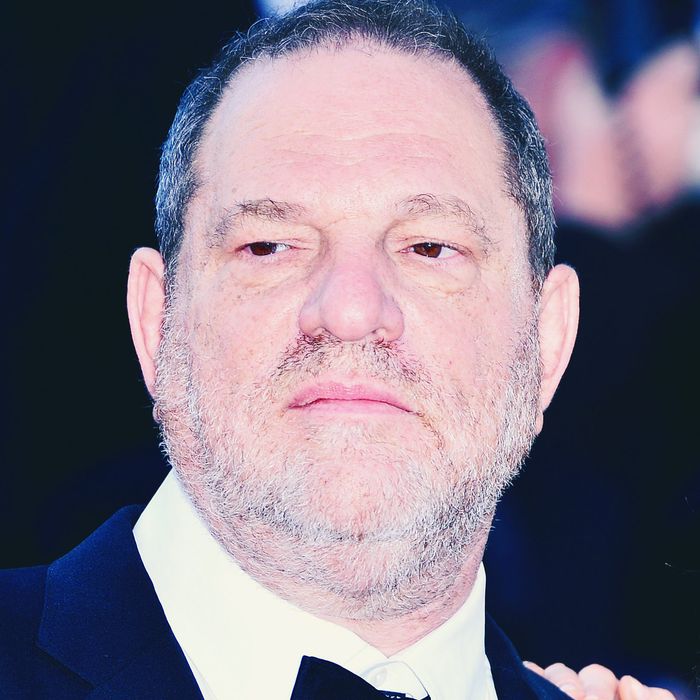 Harvey Weinstein.
Photo: Anadolu Agency/Getty Images
Disgraced film producer Harvey Weinstein was attacked while leaving an Arizona restaurant on Tuesday night, TMZ reports.
The incident occurred at Elements restaurant in Scottsdale, where Weinstein was dining with his "sober coach." A man going by "Steve" was seated at the table next to him and reportedly complimented Weinstein and asked for a photo. At this point, the accounts of how the night unfolded diverge: he says Weinstein grew "belligerent" while the restaurant manager says Weinstein declined and was "very sweet about it."
As Weinstein and his coach were leaving the restaurant, Steve — who admits he had "quite a bit to drink" — says he punched Weinstein twice and berated him. The manager says the punches didn't connect. Video of the incident, filmed by Steve's companion and obtained by TMZ, shows what actually happened: he gave Weinstein two short backhanded slaps to the face and added "You're a piece of sh-t. Get the f-ck out of here. You're a piece of sh-t. F-cking with those women. Get the f-ck out here." You can watch the clip here.
The first round of long-rumored sexual harassment and assault allegations against Weinstein emerged on October 5, 2017 and he was fired from his company a few days later. Since then, several other women have come forward with their stories about Weinstein.