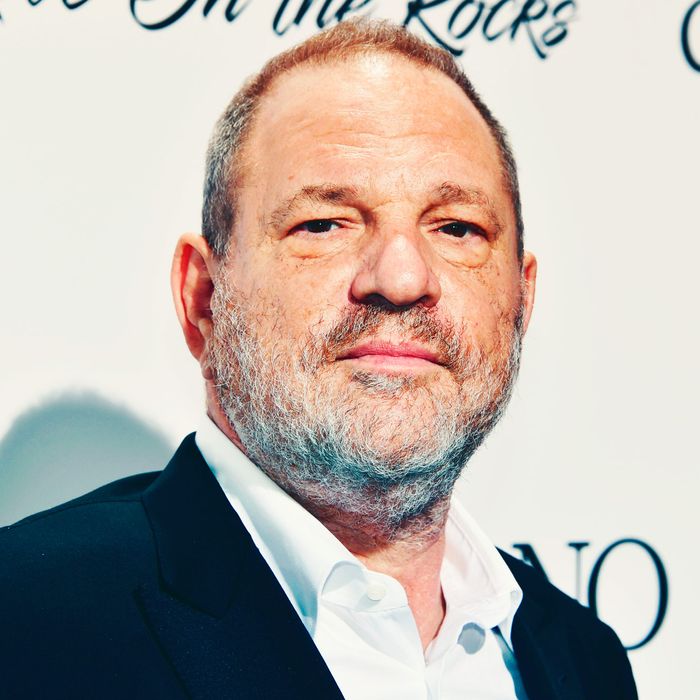 Harvey Weinstein.
Photo: YANN COATSALIOU/AFP/Getty Images
Harvey Weinstein was sued yesterday for allegedly paying a New York attorney to spy on actress Paz de la Huerta, who accused the disgraced media mogul of raping her twice in 2010, Variety reports.
Though de la Huerta is now represented by famed attorney Carrie Goldberg, her former attorney, Aaron Filler, filed the lawsuit against Weinstein, the Weinstein Company, and attorney Michael F. Rubin. Rubin is specifically accused of attempting to gain information from de la Huerta, such as trying to obtain her psychiatric records, as well as discouraging her from filing charges against Weinstein.
Not only did Rubin deny every allegation in the lawsuit, but he also claimed that he doesn't even know Weinstein.
"I never met Harvey Weinstein," Rubin told Variety. "I had nothing but Paz de la Huerta's interests in mind. This guy is upset he lost a potential client."
While Filler did accuse Rubin of convincing the actress to find a new attorney and interfering with potential civil suits, the former told Variety that he partly filed the lawsuit to determine why Manhattan district attorney Cyrus Vance's investigation into de la Huerta's rape allegations had halted. In early November 2017, it was reported that the Manhattan DA would seek an indictment in the Harvey Weinstein case as early as the following week.
Filler's firm, Tensor Law, will reportedly donate any damages from the lawsuit to de la Huerta and Time's Up, a campaign supported by 300 prominent figures in Hollywood that seeks to combat sexual harassment in the entertainment industry and beyond.