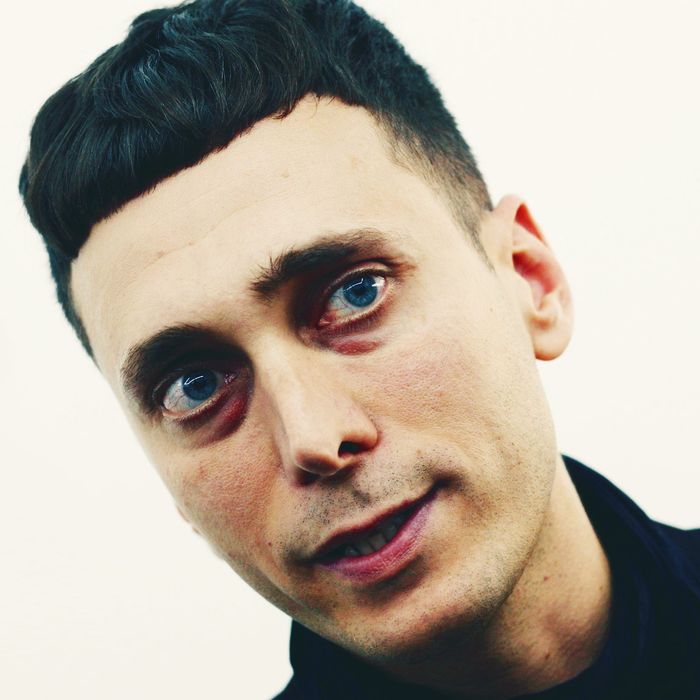 Hedi Slimane.
Photo: Miguel Villagran/Getty Images
When the news broke in December last year that Phoebe Philo was leaving Céline, the general consensus was that we had lost one of the few female luxury designers who understood what women wanted to look like outside of the male gaze.
"Philo's clothes were not just simply for women; they were also about women," wrote Cathy Horyn for the Cut. In the days following Philo's departure, there were an outpouring of similar responses.
It is for these reasons that the recent appointment of Hedi Slimane at Céline — a male human and former creative director of Saint Laurent — was disappointing news for many women. It is impossible to say what, exactly, Slimane's version of Céline will look like, but it is certain that the days of clothes for women designed by a woman at Céline are now over.
It is always frustrating to watch yet another man be given the opportunity to make culture (and a ton of money) in the place of a woman. But I also don't think it is helpful to subscribe to the belief that men can't make clothes for women, and that women don't want what they're selling. If you loved the old Céline, you will probably not like the new Céline. But this isn't just because Hedi Slimane is a man. Philo and Slimane are apples and oranges; they are different in every way.
Under Slimane's leadership as "artistic, creative, and image director," Céline will expand threefold. In addition to showing menswear and couture for the first time, Slimane will also move to the Céline studio to Los Angeles and is likely to introduce beauty. If Slimane's effect at Saint Laurent is any indication, (he more than doubled its revenue in three years), he is capable of transforming a nearly-billion dollar brand into a multi-billion dollar empire. And that's exactly the future that LVMH wants, even if it means losing old Céline customers along the way.
Philo tripled Céline's profits during her tenure at the brand without ever deviating from her own, instantly-recognizable vision. But she did not achieve the level of mainstream popularity and next-level financial success that LVMH currently desires, simply because she did not want to. Philo wasn't interested in following trends, cultivating celebrity ambassadors, or even launching e-commerce until the end of last year. She didn't trade in clichés about sex, youth, or rock and roll. She designed unfussy, sophisticated clothes, and pushed fashion, the craft, forward.
Slimane was a polarizing figure in fashion during his time at Saint Laurent, especially among critics, who thought his clothes and moody aesthetic looked something like high-fashion Hot Topic. (We've got nothing against Hot Topic.) And yet he still convinced consumers that it was reasonable to pay exorbitant prices for skinny jeans and leather jackets. Slimane may not be good for capital-F fashion, but he is good for fashion business. He is also a dangerously fun personality. WHO CAN FORGET HIS ALL-CAPS TWITTER RANT?
There is no denying that Phoebe Philo designed clothes for women, and that much is lost without a mind like hers in fashion. But part of what made Philo great is her singular vision. Say what you will about Slimane, but he's not lacking in vision, either. If he can get with the times and let go of his propensity to design only for skinny white women — if he can figure out an inclusive, 2018 version of his highly commercial aesthetic — he might be able to make something that plenty of consumers will buy into.