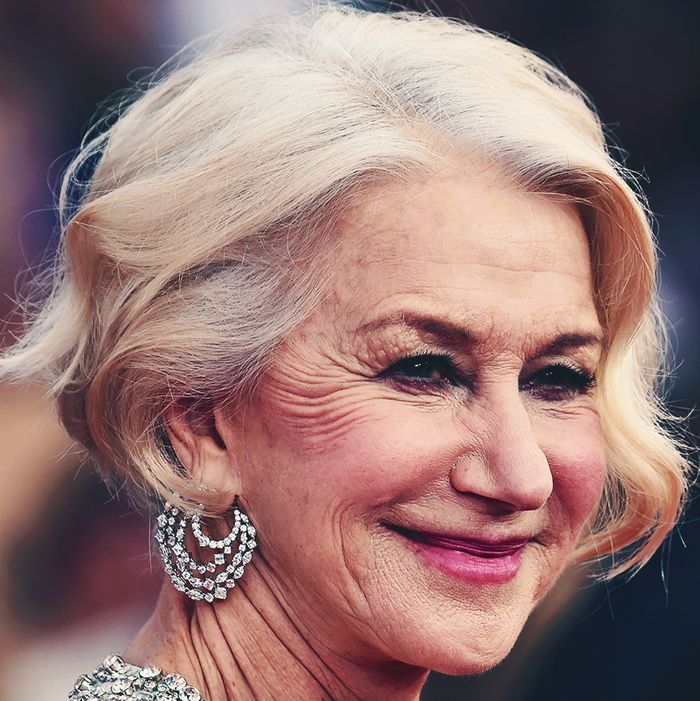 Helen Mirren.
Photo: Alberto E. Rodriguez/Getty Images
Oscar-winning actress Helen Mirren is the latest Hollywood doyenne to weigh in on the #MeToo and Time's Up movements in a new interview with Willie Geist on Sunday Today.
Although Mirren says she was never sexually harassed by Hollywood producers, boorish male behavior was once just part of daily life.
"I had never experienced that … in Hollywood," Mirren said. "Because [when] I came to Hollywood, I was in my 30s. I was too old. It doesn't happen to you unless you're very young."
But Mirren said as a woman in the world, sexual harassment was constant in her 20s. "When I was in between 16 and 23, 24 — men would expose themselves to me often, I would say about once a week … on the subway, on the tube, on the bus, walking down a road, and it was like, 'Ugh.'"
And she never really understood why this happened.
"It's not like you're gonna go, 'Oh my god, that's the most beautiful thing I've ever seen.' It's the opposite. It's horror," she said.
But even as other esteemed actresses like Brigitte Bardot criticize the #MeToo/Time's Up movement, Mirren says she's pleased it's finally here.
"This moment in time, this last sort of four or five months has been an enormous shift going on," Mirren said. "It's been coming. And I say 'Time's up.' Well it's about time time's up. You know, it's taken a long time to get here."