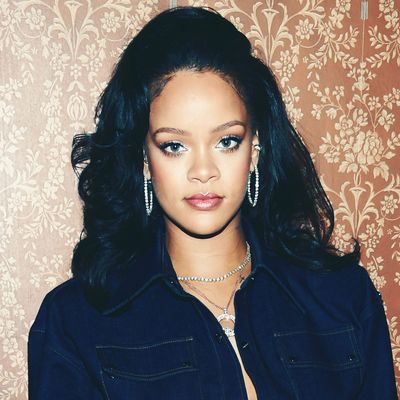 Rihanna.
Photo: Dimitrios Kambouris/Getty Images
Meet Eden [no last name provided]. By all accounts Eden lived a relatively uneventful life until a recent encounter with Fenty Beauty's foundation delivered some surprising results. Suddenly, without warning, Eden became flawless. She mentioned as much in her Fenty Beauty foundation review titled "I'm So Flawless." A screenshot of the review is now circulating on Twitter and Instagram.
According to Eden, she is experiencing a specific case of flawlessness where her skin appears exceptionally hydrated and her face stops traffic. Using Eden's words, she looks "blessed" and she simply cannot remain humble. Rihanna must be so proud.