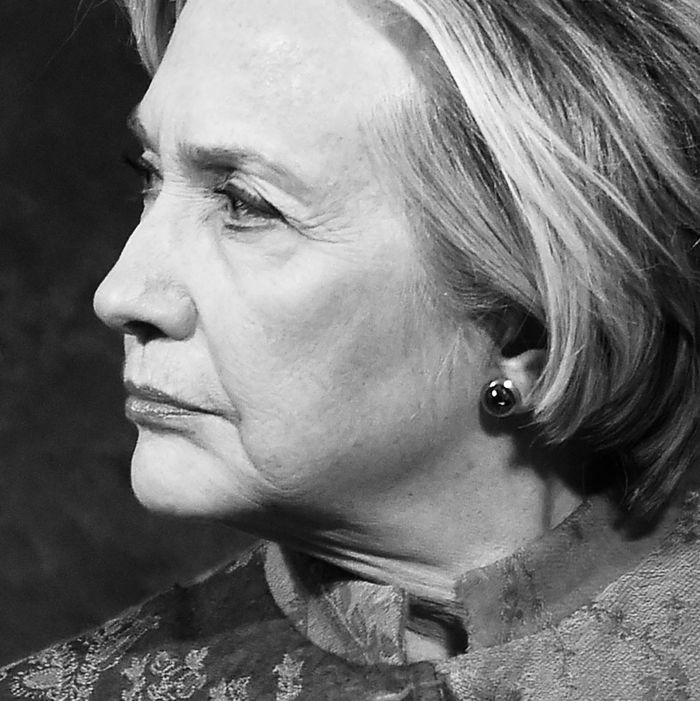 Hillary Clinton.
Photo: Jamie McCarthy/Getty Images for Child Mind Inst
Hillary Clinton took to Twitter late Friday night to respond to yesterday's damning New York Times report that she protected her former adviser Burns Strider after he was accused of repeated instances of sexual harassment.
"A story appeared today about something that happened in 2008," she tweeted. "I was dismayed when it occurred, but was heartened the young woman came forward, was heard, and had her concerns taken seriously and addressed."
Strider served as Clinton's senior adviser and faith-outreach director during her 2008 campaign. According to the Times report, Strider's accuser was a 30-year-old subordinate who shared office space with Strider. While the latter couldn't speak to the Times because she signed an NDA, she allegedly "told a campaign official that Mr. Strider had rubbed her shoulders inappropriately, kissed her on the forehead and sent her a string of suggestive emails."
Clinton's campaign manager at the time reportedly recommended that Clinton fire Strider, according to the Times, but the former adviser was instead docked several weeks of his pay and ordered to go to counseling. The accuser, meanwhile, was reportedly moved to a different job.
While the handling of the case would suggest otherwise, Clinton said on Twitter that she is "proud" of the accuser for coming forward.
"I called her today to tell her how proud I am of her and to make sure she knows what all women should: we deserve to be heard."